10 Great Apps to Help Make the Big Move Easier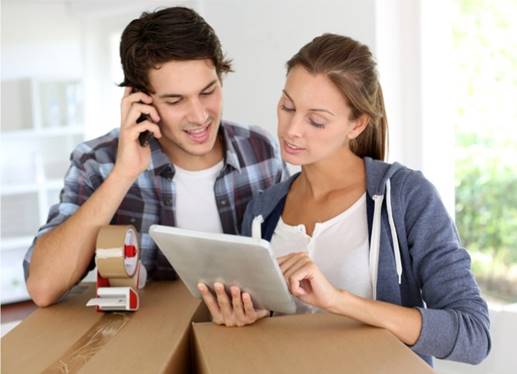 Congratulations! You have found the house of your dreams, and now as you scroll through your mental checklist, you might find yourself wondering how you are going to find reliable professional movers, locate a self-storage facility, or create a system to keep tabs on your boxes. Using any of the following moving apps, can help you facilitate much of the moving process right from your mobile device.

1. Move Advisor (Free) – It's elegant, intuitive, and offers four distinctive tools – Moving Timeline, Home Inventory, Movers Around You, and Get a Moving Quote. Designed to give you control over the organizational stage of your move.

2. MoveMatch (Android™, Free) – "MoveMatch" can help you determine the approximate weight of all your items, and it also creates a list that you can forward to professional movers, explaining where to drop off each box.

3. Moving Planner ($.99) – This app comes prepopulated with a list of over 210 generic household items that you are most likely to pack up, and it also allows you to create your own list. It is essentially a "checklist" for your move that you can share with other family members.

4. Suddath's Moving Guru (iPhone, Free) – This app not only helps you find professional movers, but it also allows you to send a "we've moved" notification to selected contacts in your phone.

5. Moving Day (iPhone, Free) – "Moving Day" has built-in bar code scanning and label-making capabilities. Basically, you create the bar-codes on your iPhone, print them out, and then tape them to your boxes. When you're unpacking, you should be able to "scan" your boxes and immediately see their contents without physically opening the box.

6. MyMove (Free) – Not only does this app allow you to calculate the weight of your items, it also helps you find a reliable professional moving company, as it comes complete with access to current moving company reviews.

7. MagicPlan (iPhone, Free) – This app uses your phone's camera to help create a virtual floor plan you can use to see if your furniture will fit in your new home.

8. Moving Van (iPhone, $1.99) – As you pack your boxes, you can use the "Moving Van" app to record the exact contents of each box. You can even run a search on your phone to find out which box contains a certain item. "Moving Van" also allows you to export your inventory list as either a PDF or as text in the body of an email.

9. The Big Moving Adventure (Free) – Make moving fun for youngsters (ages 2–5) with Sesame Street's "The Big Moving Adventure." Kids can create their own Muppet friends to help them cope with the moving process.

10. iMoving (iPad, Free) – This aesthetically well-designed app allows you to simultaneously obtain accurate moving quotes while you build your moving inventory room-by-room.

Adapted from blogs on Homefinder.com, GottaBeMobile.com, and MyMovingReviews.com.



This material is meant for general illustration and/or informational purposes only. Although the information has been gathered from sources believed to be reliable, no representation is made as to its accuracy. This material is not intended to be construed as legal, tax or investment advice. You are encouraged to consult your legal, tax or investment professional for specific advice.



Click on any icon below to share this article:

RISMedia welcomes your questions and comments. Send your e-mail to: realestatemagazinefeedback@rismedia.com.


Copyright© 2018 RISMedia, The Leader in Real Estate Information Systems and Real Estate News. All Rights Reserved. This material may not be republished without permission.