Four Ways to Turn Referrals Into Gold
By Barbara Pronin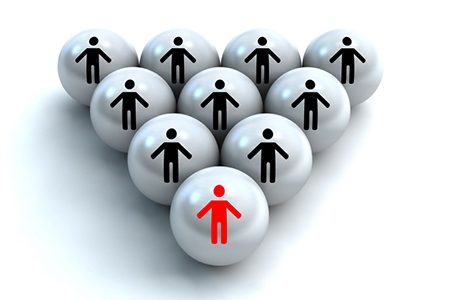 Personal referrals are the single best way to grow your real estate career. A recent Profile of Home Buyers and Sellers conducted by the National Association of Realtors (NAR) reported that 80 percent of home buyers and 64 percent of home sellers would recommend their agent to others – and an average of 40 percent of those questioned found their agent through referral.

The fact is people trust references that come from friends or family. But how many of these referrals might have occurred – much less turned into closed transactions – if they had not begun with the agent?

To boost your share of personal referrals, and to make the most of each referral you get, try these four simple tips:
Timing is everything – When a deal is reached, or an escrow closes, your client is flush with good will. That's the time to ask for referrals. Ask specific questions: "Who do you know that's thinking about buying or selling?" "Do you know someone who wants downsize – or needs a larger home?"
Recommendations come in many forms – Don't be discouraged when clients don't have personal referrals. Ask if they'd be willing to write a recommendation online. Whether it's on Yelp, Facebook, or another venue, let them know how much you'd appreciate their letting others know how much they appreciated your help with finding or selling their home.
Maintain communication – Following up with past clients is a given for many agents, and staying in touch is critical for building relationships. Refrain from bombarding people with too many emails, but stay top of mind with annual birthday cards, recent Just Sold cards, quarterly real estate blogs or newsletters – and do make the occasional phone call.
Make the most of each referral contact – Make your first contact by phone, but understand that people are wary of solicitors. Decrease the chance of a hang-up with, "Your friend John Jones suggested I call you, Jack. My name is Ann Smith. I'm his Realtor." Your objective is not to make a long call, but to gather information, gauge interest, and set an appointment to answer any questions they may have. If referrals tell you they are not ready just yet, ask if you may add them to your mailing list, stay in touch with regular communications, and call again in three months or whenever invited to do so.
Barbara Pronin is an award-winning writer based in Orange County, Calif. A former news editor with more than 30 years of experience in journalism and corporate communications, she has specialized in real estate topics for over a decade.

Click on any icon below to share this article:
RISMedia welcomes your questions and comments. Send your e-mail to: realestatemagazinefeedback@rismedia.com.
Copyright© 2018 RISMedia, The Leader in Real Estate Information Systems and Real Estate News. All Rights Reserved. This material may not be republished without permission.