Keeping Information Safe on Your Smartphone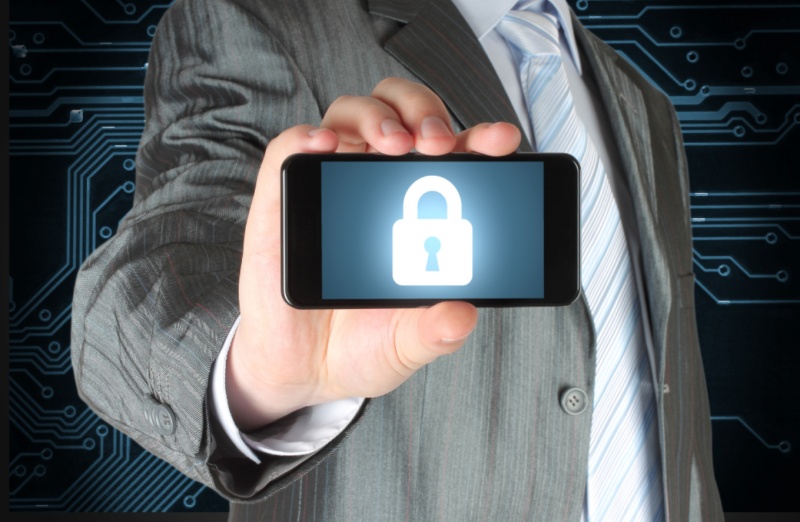 SB-962 was signed into law in August 2016 by California Governor Jerry Brown. The bill requires that smartphones manufactured after July 2015 must have a kill switch installed to deactivate the phone if stolen. Manufacturers like Google™ and Apple® have installed theft-deterring software into their products, including activation locks and remote device erasure software.

Ensure your data is safe on your iPhone® or Android™ by activating security features with these guidelines:

iOS: Find My iPhone

Each iPhone with an iCloud account includes Find My iPhone software and its own Activation Lock feature. Find My iPhone helps locate your phone's last known location, while Activation Lock asks for the username and password associated with the device. Access Find My iPhone by visiting the phone's Settings > Apple ID. From there, you can select the device you're using and either enable or disable the feature, as well as see your currently lost device on a map. Turn on the location access for the Find My iPhone app by going to Settings > Privacy > Location Services.

A stolen iPhone's Activation Lock prevents thieves from using their own account on the device. If you're selling your smartphone or giving it to a friend, make sure to turn off Find My iPhone and remove your account from the phone itself. You can turn off Activation Lock once your account has been removed and Find My iPhone is off.

Android: Find My Device

Google's device tracking software, Find My Device, can be found under your smartphone's settings page by going to Open Settings > Google > Security. Turn on "Remotely locate this device" and "Allow remote lock and erase." After this, you can find your Android from any browser you sign into through your Google account. Just by typing "find my phone" into Google, you can see if your Find My Device software is enabled and check on your phone's latest location.

It's also necessary to unhide your Android from Google Play, so adjust your phone's visibility by going to Google Play's settings page. Thieves that use the factory reset to try and claim the phone as their own will not be able to do so—they have to prove they're the owner of the Google account. According to Google, "You can sign in with any Google Account previously added and synced to the device as an account or user, but not as a guest. If you can't give this information during setup, you won't be able to use the device at all after factory reset."

Source: "Turn on Your Phone's Kill Switch So It's Useless If Stolen," Lifehacker.com (July 31, 2017)



This material is meant for general illustration and/or informational purposes only. Although the information has been gathered from sources believed to be reliable, no representation is made as to its accuracy. This material is not intended to be construed as legal, tax or investment advice. You are encouraged to consult your legal, tax or investment professional for specific advice.



Click on any icon below to share this article:

RISMedia welcomes your questions and comments. Send your e-mail to: realestatemagazinefeedback@rismedia.com.


Copyright© 2018 RISMedia, The Leader in Real Estate Information Systems and Real Estate News. All Rights Reserved. This material may not be republished without permission.