Does a Neighborhood Nuisance Impact Property Value?
By Barbara Pronin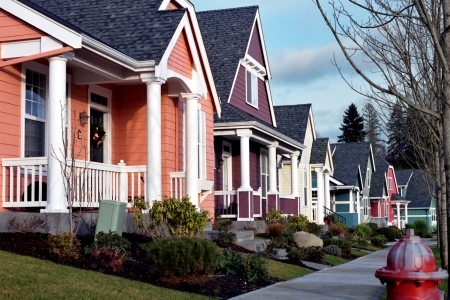 There are all kinds of neighbors, and every neighborhood has its nuisances (at least from time to time) such as a barking dog, a teenage garage band, bright lights or offensive odors. But what happens when an occasional nuisance becomes a constant irritation? At what point do sellers need to disclose it, and will it affect the value of their property?

The answer in any situation will depend on local laws and requirement given the situation so to be sure you will need to talk to a lawyer in your area to be sure. As just an overview, according to experts at the Appraisal Institute, a professional association of real estate appraisers, it depends on whether the nuisance is public or private, temporary or permanent, and/or whether steps to correct it have or will be taken.

A public nuisance is one that threatens the health, safety, morals or welfare of the community as a whole, such as a neighbor who stores explosives, harbors vicious dogs, or sells drugs from his home. A private nuisance is one that interferes with the enjoyment of their property by a smaller group – perhaps only one or two neighboring homes – such as frequent loud parties, constant barking or an unsightly yard full of rusting vehicles.

Road construction may be considered a temporary nuisance, while a water source polluted by a local factory could be permanent. It may give affected home owners reason to sue for damages.

As a real estate agent, you are likely aware of public nuisances in a given neighborhood, such as airport noise or factory odors. It is reasonable to expect, and to inform potential sellers, that a buyer who is willing to accept such discomforts may expect to pay a discounted price.

"I've seen situations where living near a known nuisance can lower property values by as much as five to ten percent," said former Appraisal Institute president Richard Borges.

Some private nuisances – such as several unkempt properties on the street – are clearly visible and will likely affect the listing price of a seller's home even if his property is pristine. Others, like night noise or lights from a nearby stadium, are not as easily noted.

If the area is unfamiliar to you, drive through it several times at different hours before making your listing presentation – and ask the seller about neighborhood problems before suggesting a price.

If a seller discloses a serious issue, you may be able to help:
Advise the seller to speak with other affected neighbors and approach the offending neighbor as a group.
If the issue violates zoning, subdivision or health regulations, a letter will spur investigation.
If all else fails, the cost of hiring an attorney may well be less than a home's potential loss in value.
You know that a home's first price should be its best price. Helping a client to make the right call is an important part of your service. Learning all you can about local neighborhoods can help you help your clients get the best price for their property.

Barbara Pronin is an award-winning writer based in Orange County, Calif. A former news editor with more than 30 years of experience in journalism and corporate communications, she has specialized in real estate topics for over a decade.

Click on any icon below to share this article:

RISMedia welcomes your questions and comments. Send your e-mail to: realestatemagazinefeedback@rismedia.com.


Copyright© 2018 RISMedia, The Leader in Real Estate Information Systems and Real Estate News. All Rights Reserved. This material may not be republished without permission.