The Inside Track on Email Security
By Barbara Pronin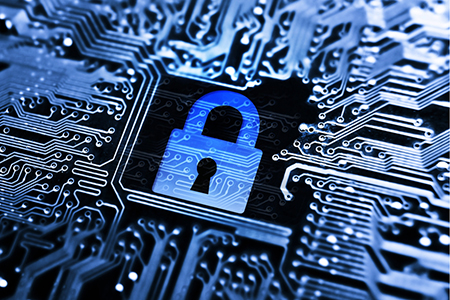 Editor's Note: This is part two of a two-part series.

Recently, we discussed the need for protecting sensitive borrower information, and suggested a few proven strategies for keeping the 'personally identifiable information' (PII) that real estate agents routinely collect from their clients out of the hands of identity thieves and other scammers.

Today, because our desktops, laptops and smart phones are as vital to our daily business as our car keys or our eyeglasses, we'll focus on email security.

To protect our clients against security breaches, and protect ourselves against the costs of a ruined reputation, technology experts suggest these five tips for beefing up the safety of our electronic messaging:
Be sure you have quality antivirus, firewall and security protection on all your computers – and don't use free Wi-Fi for business purposes.
Use professional-grade document/transaction management software to store and transmit information. If you contract for a website, mobile solution or other software, be certain your contract ensures good information security.
Create and use strong passwords using a mix of numbers, symbols, upper case and lower case letters. Change your passwords every few months and don't share them with anyone else.
Configure mobile devices for security. Use hard-to-guess password and available encryption features, and disable or set Bluetooth to 'hidden mode' when not in use. Be careful about installing third-party apps and use all available firewall-like features that let you remotely lock and wipe data from the device and display information on the screen to help someone return the device if lost.
Be cautious when reading or sending emails or surfing the internet. Unwittingly downloading malicious files or opening unfamiliar websites can compromise your device. Verbally confirm any unexpected attachments, and caution your clients to be suspicious and confirm with you before transmitting any electronic requests-for funds or documents.
There may be no such thing as perfect security, and breaches, as we all know, can happen to individuals as well as to businesses large and small. But customer safety should always be every agent's top concerns. Using common sense in handling physical paperwork and using a judicious combination of electronic security strategies will help put you in the top tier of responsible real estate practitioners.

Barbara Pronin is an award-winning writer based in Orange County, Calif. A former news editor with more than 30 years of experience in journalism and corporate communications, she has specialized in real estate topics for over a decade.

Click on any icon below to share this article:

RISMedia welcomes your questions and comments. Send your e-mail to: realestatemagazinefeedback@rismedia.com.


Copyright© 2018 RISMedia, The Leader in Real Estate Information Systems and Real Estate News. All Rights Reserved. This material may not be republished without permission.