Nine Effective Ways to Attract New Business
By Barbara Pronin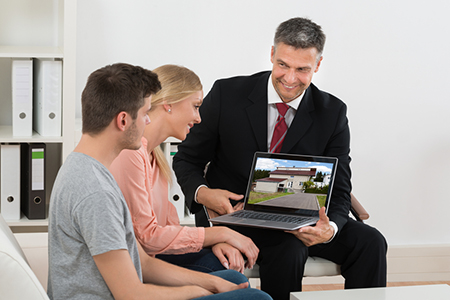 Personable and capable real estate professionals establish long-lasting business relationships that result in customer loyalty and referrals. But since attracting new business is the lifeblood of a career, even the most successful agents look for new ways to attract new clients.

Experienced agents at varying stages of their careers use many of these tried-and-true techniques:
Learn from the competition – New agents can learn a lot from agents they admire. What do their web sites look like? How do they use social media? What marketing strategies do they favor? Taking note of what others do best can give you effective starting points.
Make yourself easy to contact – Hand out business cards as if they were candy. Make sure your contact info is on every page of your website. If you're new in the business, email or telephone old school chums, past work colleagues, club, association and sports team members, and every family member you can reach.
Brand yourself – Invest in branded pens, calendars and other freebies people love and give them away at local events and at every opportunity you can find.
Create a blog or newsletter – It's a great strategy for giving people the tips and info they want – from neighborhood innovations to new houses on the market, to local seminars and upcoming open houses.
Host free home-buying seminars – Advertise and/or invite groups of 15-20 at a time to hear the basics about mortgages, first-time buyer programs, and choosing a home. The relationships you start here will be rewarded when listeners are ready to buy.
Speak at local meetings – Develop a motivating PowerPoint talk on local housing issues and opportunities in your market. Contact local service clubs and make yourself available as a speaker. Be sure to keep your presentation updated.
Become a columnist – Local newspapers often accept copy from local professionals. Don't make your column a sales pitch. Write about why home prices are rising, interesting events and/or area improvements, and reasons – such as a good school system or active hiring – why your region is becoming an increasingly popular destination.
Try sponsorships – Consider helping to sponsor local festivals, sports teams, or school events. Signing up as a local sponsor often means getting your business a spot on T-shirts, program pamphlets, or flyers.
Use testimonials - Testimonials from former clients are tremendous trust signals showing that real people endorse your services. When homebuyers have had a great experience with you, ask for a testimonial. Place these strategically on your website, in social networking, and in local advertising, but only after getting your client's permission first.
Barbara Pronin is an award-winning writer based in Orange County, Calif. A former news editor with more than 30 years of experience in journalism and corporate communications, she has specialized in real estate topics for over a decade.

Click on any icon below to share this article:
RISMedia welcomes your questions and comments. Send your e-mail to: realestatemagazinefeedback@rismedia.com.
Copyright© 2019 RISMedia, The Leader in Real Estate Information Systems and Real Estate News. All Rights Reserved. This material may not be republished without permission.