How to Promote Your Listings on Facebook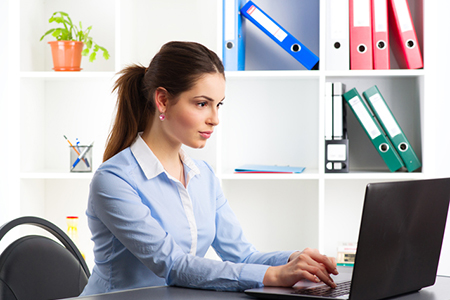 Agents are forever in need of new methods to generate more business and close more deals. The rise of digital marketing has created a big splash, and for good reason. It's incredibly powerful and should not be overlooked. Why, and how, should agents be using Facebook to boost their business? With over 2 billion active users, the power of Facebook's audience is undeniable.

Approximately 30 percent of Facebook users are between the ages of 25 and 34, making it the largest age demographic on the social network. Thirty-four percent of homebuyers are under the age of 36, according to the National Association of REALTORS® (NAR). Those two trends go hand-in-hand and should be dictating real estate agents' marketing efforts.

Agents need to be experimenting with Facebook advertising in order to meet client expectations and remain competitive. It's easy to get left behind in today's fast-moving market. Agents should be improving and scaling their marketing efforts to keep up with competitors and maintain a positive reputation.

Client expectations are changing. Efforts such as social media marketing are now not only preferred, but expected. Homeowners want to be confident that their agent is digital-savvy and will go above and beyond to market their listing. Gaining massive exposure through social media channels provides that necessary peace of mind for homeowners. The more eyes an agent can get their listing in front of, the better.

The reality is, Facebook has built their advertising interface for digital marketers. The majority of agents don't have the know-how or time to properly advertise their listings on a regular basis because they're juggling hundreds of other tasks and it isn't their specialty. This doesn't mean they're exempt from the need to execute in this area, however. It means that they need to leverage tools that help them up their marketing game efficiently and effectively.

So where do agents even begin? Once they have a tool that is simple and efficient, they can begin promoting each time they win a new listing. Here are a few tips for agents getting started:
Select a great image – Social media is visual. A great image of the property is what is going to catch people's attention and drive engagement online.
Focus on gaining reach – You already know how to sell a home. What you really want to do is impress your clients by showing them how many thousands of people saw their listing.
Make sure your website is up to date – Improving your presence online through Facebook is great, but make sure your agent website is up to date as well. This way, if people want to learn more about you, see other listings, or contact you, it's easy for them to do so.
If they're using a tool that is connected to the MLS, agents won't have to worry about any manual data entry, making the process quick and painless.

Facebook advertising needs to become a part of an agent's repeatable marketing flow in order to stay competitive and efficient. It's an inexpensive way to exceed client expectations and drive more business. Reaching a massive audience means exposure for both you and the listing, and happy clients means more referrals and a positive reputation.

Source: www.moxiworks.com.

Click on any icon below to share this article:

RISMedia welcomes your questions and comments. Send your e-mail to: realestatemagazinefeedback@rismedia.com.


Copyright© 2018 RISMedia, The Leader in Real Estate Information Systems and Real Estate News. All Rights Reserved. This material may not be republished without permission.