Affirmative Coverage 101: How It Can Facilitate Closing
By Barbara Pronin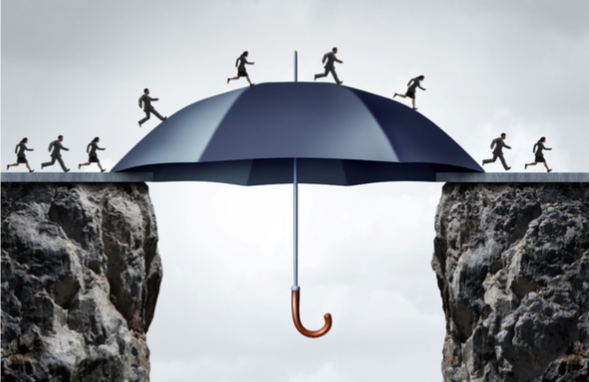 As a real estate professional, you are committed to exceeding customer expectations at every stage of each transaction as it moves toward a timely closing. But some hiccups along the way are beyond the agent's control. As your title partner, we are committed to assisting you in overcoming potential problems.

One of the strategies that can be employed in that endeavor is the provision of affirmative coverage, sometimes called 'insuring over' or 'insuring around,' an effective tool that can help bring a transaction to a close in spite of specifically identified title defects.

Generally issued at the request of the mortgage lender, affirmative coverage ensures the acceptance of risk and the protection of the insured against such common title defects as encroachments, indefinite easement rights, pre-existing liens, or incorrect prior legal descriptions.

Using customized language, affirmative coverage typically ensures against defects where the risk of loss is low – such as when a prior lien is known to be resolved but the paperwork showing that is delayed, or a provision relating to easements or rights of way gives an unidentified third party, such as a utility company, the right to use a portion of the property.

Other instances in which a lender may demand affirmative coverage include provisions restricting use of the property, such as prohibiting the owner from using it for business purposes. In all cases, the lender wants written representation from the title company that violation of the particular defect, covenant or restriction in question will not result in the loss or impairment of the lender's lien on the property.

While the decision to issue affirmative coverage is made on a transaction-by-transaction basis, you may be assured that we provide the resources to research and assess all title flaws as well as the means and options for resolving concerns and managing risk to the satisfaction of all parties – which may include 'insuring over or around' a perceived flaw in order to help keep your deal together.

You are invited to check with your local title partner regarding questions or concerns about affirmative coverage.

Barbara Pronin is an award-winning writer based in Orange County, Calif. A former news editor with more than 30 years of experience in journalism and corporate communications, she has specialized in real estate topics for over a decade.

This material is not intended to be relied upon as a statement of the law, and is not to be construed as legal, tax or investment advice. You are encouraged to consult your legal, tax or investment professional for specific advice. The material is meant for general illustration and/or informational purposes only. Although the information has been gathered from sources believed to be reliable, no representation is made as to its accuracy.

Click on any icon below to share this article:

RISMedia welcomes your questions and comments. Send your e-mail to: realestatemagazinefeedback@rismedia.com.


Copyright© 2018 RISMedia, The Leader in Real Estate Information Systems and Real Estate News. All Rights Reserved. This material may not be republished without permission.