FinCEN Order Targets Money Laundering
By Barbara Pronin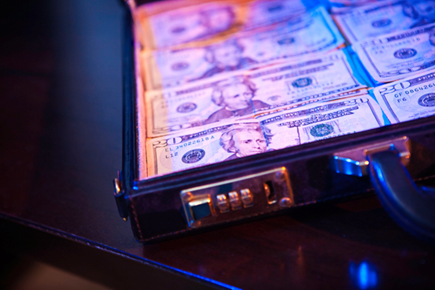 In an attempt to crack down on the money laundering risks associated with certain real estate transactions, FinCEN, the U.S. Treasury's Financial Crimes Enforcement Network, has issued a revised Geographic Targeting Order requiring U.S. title insurance companies to collect and report information used to identify people who may be hiding behind shell companies that launder funds by purchasing high-end residential real estate.

The only California metropolitan areas impacted by the Order are Los Angeles, San Francisco, San Mateo, Santa Clara and San Diego Counties.

Effective Sept. 22, 2017, title companies must collect and report information regarding the identity of persons involved in residential real estate purchases meeting the following criteria:
The property purchased is valued at $2 million or more;
The purchase is made without a bank loan or similar institutional financing;
The purchaser is a corporation, LLC, partnership or similar business entity (not an individual or trust);
The purchase is transacted with any portion of the purchase price made by wire transfer, cash, cashier's check, certified check, traveler's, personal or business check, or money order.
If all of these conditions are in place, the transaction cannot close unless the title insurance company is able to comply with the Order – meaning the purchaser must provide sufficient personal information, such as a driver's license or passport and taxpayer ID numbers.

Because the Order is intended to protect the real estate industry from serving as a vehicle to launder illicit funds, real estate professionals are encouraged to act as the first line of defense by being alert to, and reporting, suspicious activity – such as when purchasers of luxury homes make an effort to mask their personal identities.

Although only a small segment of real estate transactions actually involve shell companies making 'all cash' offers for luxury real estate, we as your title company partner are committed to working with you, the agent, in an effort to root out criminals by remaining alert and gathering required information in a timely manner so that legitimate closings are not delayed.

Your local title officer is available for more information.

Barbara Pronin is an award-winning writer based in Orange County, Calif. A former news editor with more than 30 years of experience in journalism and corporate communications, she has specialized in real estate topics for over a decade.

This material is not intended to be relied upon as a statement of the law, and is not to be construed as legal, tax or investment advice. You are encouraged to consult your legal, tax or investment professional for specific advice. The material is meant for general illustration and/or informational purposes only. Although the information has been gathered from sources believed to be reliable, no representation is made as to its accuracy.

Click on any icon below to share this article:

RISMedia welcomes your questions and comments. Send your e-mail to: realestatemagazinefeedback@rismedia.com.


Copyright© 2018 RISMedia, The Leader in Real Estate Information Systems and Real Estate News. All Rights Reserved. This material may not be republished without permission.