Burnout? How to 'Just Say No'
By Barbara Pronin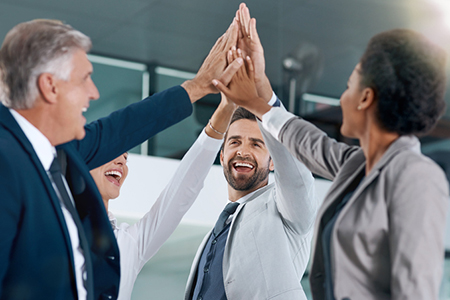 Everyone gets bored now and then – or tired of placating cranky clients or stressed about the deal that got away. Stacked together, those things can trigger burnout, which may strike without warning.

But motivation is a strong ally - often, just the antidote we need to get ourselves back on track. If you feel yourself slipping into the belly of the beast, try a few of these motivating strategies:
Recognize your warning signs – Are you sleeping in late? Making excuses? Staring off into space? Whatever it is that tips you off, it's time to take positive steps.
Surround yourself with upbeat people – Spend time with the most cheerful, confident, steady producers in your office. You may find their attitude contagious.
Find an accountability coach – If you can't afford to pay a coaching professional, partner with someone in your own office and agree that you will do your best to keep each other accountable.
Attend a real estate conference – The ideas, achievement awards, and cheerful camaraderie of your peers in the business can re-ignite your positive energy.
Count your blessings – Take the time to list, or re-examine, what you've achieved in the past three months. How many presentations resulted in listings? How many transactions were you a part of? Even if you're running short of your goal, take pride in what you have accomplished.
Visualize success – Motivational coaches understand the value of visualization. Close your eyes and see yourself closing a deal, handing over the keys, accepting an achievement award. Understanding what success means to you can inspire you to move toward it.
Force yourself – Choose one task you have been putting off... following up on an iffy lead, negotiating with a difficult client. Just the act of getting the task behind you can motivate you to tackle something else.
Reward yourself – Not just for getting a listing or closing a sale, but for having a day you feel has been productive. Buy yourself a sundae, or a new pair of shoes. Take someone you love to dinner. Rewarding yourself for a job well done can inspire you to do it more often.
Barbara Pronin is an award-winning writer based in Orange County, Calif. A former news editor with more than 30 years of experience in journalism and corporate communications, she has specialized in real estate topics for over a decade.

Click on any icon below to share this article:
RISMedia welcomes your questions and comments. Send your e-mail to: realestatemagazinefeedback@rismedia.com.
Copyright© 2018 RISMedia, The Leader in Real Estate Information Systems and Real Estate News. All Rights Reserved. This material may not be republished without permission.