4 Simple Ways to Know Your Buyers
By Barbara Pronin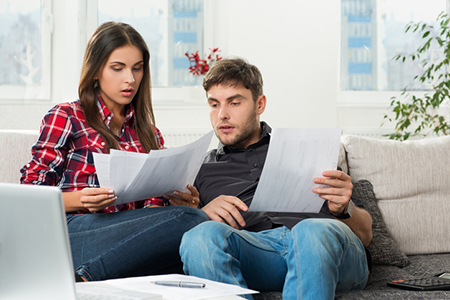 These days, most serious buyers have been pre-approved for a loan, making it easier for you to show them homes in the appropriate price range. But price, as every experienced agent knows, may be the last thing on your buyers' minds when they are earnestly searching for their dream home.

How well do you know what features or elements will truly endear them to a home – and which will absolutely be deal-breakers? What strategies do you use to understand what is most important in their search?

An informal survey of top-performing agents uncovered four simple but effective strategies for learning what your buyers really want and finding the right home for them:
Start with a short personal profile – Record their contact information and preferences. Would they rather you text? Phone? Email? Have they bought or sold a home before? How would they rate their last experience and what can you do to improve it? What do they say is at the very top of their wish list? Size? Location? Condition? When is the best time to schedule their first few home tours?
Zero in on motivation – The more you ask, the more you understand. Do they need to accommodate a growing family? Are they relocating for work? What do they like most and least about their present home? Do they need to sell the home they are in or get out of a lease? Most important, what do they hope to find? Listen closely, because couples often differ in what they want in a home. The more you understand what's most important to each, the closer you can come to helping them find a happy and workable middle ground.
Be prepared to educate and encourage – When showing a home, point out the ways in which it measures up to their wish list. Keep data handy on what comparable homes have sold for recently, as well as positive reports on neighborhood schools and amenities. Be prepared to meet minor concerns about a home with current information on typical improvement costs and a list of local providers.
Make notes after showings – You've pointed out the major amenities and let your buyers explore. Now it's time to assess their reactions and interest. Do you detect a difference between what they say they want and what actually attracts them or turns them off? The more you can determine and rank their preferences, the easier it will be to find and show them properties with the right appeal to make the sale.
Barbara Pronin is an award-winning writer based in Orange County, Calif. A former news editor with more than 30 years of experience in journalism and corporate communications, she has specialized in real estate topics for over a decade.

Click on any icon below to share this article:
RISMedia welcomes your questions and comments. Send your e-mail to: realestatemagazinefeedback@rismedia.com.
Copyright© 2019 RISMedia, The Leader in Real Estate Information Systems and Real Estate News. All Rights Reserved. This material may not be republished without permission.