What's Your Value Proposition?
By Barbara Pronin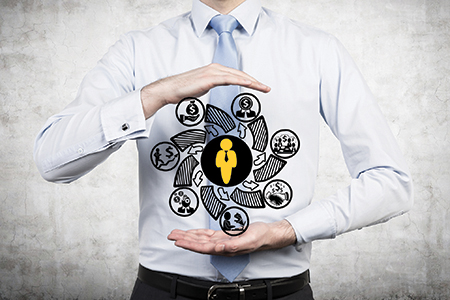 Every real estate practitioner knows there's a lot of competition out there. It ranges from long-time agents with established followers, to charismatic marketers who seem to draw clients like bees to honey.

Savvy agents know how important it is to recognize your own best assets, because the skills and talents you bring to the business can help you stand out from the crowd.

Those skills and talents are the special value you can provide to your clients – and the most compelling reasons why buyers and sellers should choose to work with you. Marketing experts call that your value proposition. So how do you identify yours?

You can begin by listing the services you offer and the areas where you feel you are most successful:
Are your listings selling within a few weeks on market?
Are you getting top dollar for your sellers?
Have you had success in the luxury market – or with selling distressed
Now have a look at what satisfied clients tell you:
Do they love your quick response time?
Or your personal attention?
Did you find them the perfect home?
Once you've drilled down to a few key assets as identified by you and past clients, turn them into short sound bites. "I offer good service" is not an option. Your value proposition must be specific:
My listings sell quicker
I specialize in first-time buyers
My clients get top dollar for their homes
Never use a sound bite you can't back up with fact, usually a combination of statistics and client endorsement. But once you zero in on your value proposition, use the sound bites you've created on your website, on your business cards, and in every marketing piece you send. They can help you to capture the attention of prospects and create a personal brand.

Your passion for the business is what keeps you going. Defining it for others is a proven way to keep your business pipeline overflowing.

Barbara Pronin is an award-winning writer based in Orange County, Calif. A former news editor with more than 30 years of experience in journalism and corporate communications, she has specialized in real estate topics for over a decade.

Click on any icon below to share this article:

RISMedia welcomes your questions and comments. Send your e-mail to: realestatemagazinefeedback@rismedia.com.


Copyright© 2019 RISMedia, The Leader in Real Estate Information Systems and Real Estate News. All Rights Reserved. This material may not be republished without permission.