Review of the Closing Disclosure: What's It to You?
By Barbara Pronin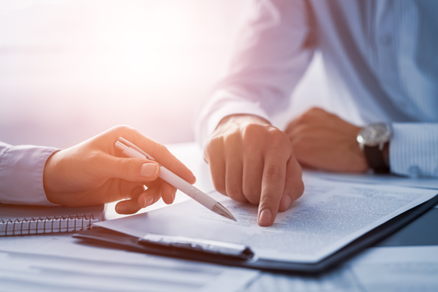 As the buyer's agent, you know your clients will receive a five-page Closing Disclosure three days before the scheduled closing, giving them time to review the final terms of the loan and be certain nothing is buried in the fine print.

But while your buyers may be as eager as you are to finalize the deal and get the keys to their new home, they are busy with last-minute chores. For their protection and yours, it's a good idea to be sure they review the form when they receive it so that any potential issues can be resolved in time to keep the scheduled closing on track.

Here is a guide you can provide to your buyers to help them adequately review their Closing Disclosure:
On page one, check the spelling of names and addresses. Be certain the loan term and type, as well as the loan amount and interest rate match those on the most recent loan estimate. Check the monthly payment, whether there is any balloon payment, the expected closing costs, any prepayment penalties, and the amount of cash that will be needed at closing.
On page two, check that 'Services Buyer Did Not Shop For' are similar to what was shown on the loan estimate, and 'Services Buyer Did Shop For' match what was agreed upon.
On page three, if the buyer negotiated a credit from the seller, check that the credit listed reflects everything that was agreed-upon with the seller.
On page four, note the amount of the late payment fee and whether or not the lender will accept partial monthly mortgage payments. Also verify the information if an escrow (impound) account for taxes and/or insurance will be set up.
On page five, review the contract details. Be sure to understand what happens if a payment is missed, what a loan default entails, the situations under which the lender can require early repayment of the loan, and the rules for making payments before they are due.
Barbara Pronin is an award-winning writer based in Orange County, Calif. A former news editor with more than 30 years of experience in journalism and corporate communications, she has specialized in real estate topics for over a decade.



This material is not intended to be relied upon as a statement of the law, and is not to be construed as legal, tax or investment advice. You are encouraged to consult your legal, tax or investment professional for specific advice. The material is meant for general illustration and/or informational purposes only. Although the information has been gathered from sources believed to be reliable, no representation is made as to its accuracy.

Click on any icon below to share this article:
RISMedia welcomes your questions and comments. Send your e-mail to: realestatemagazinefeedback@rismedia.com.
Copyright© 2018 RISMedia, The Leader in Real Estate Information Systems and Real Estate News. All Rights Reserved. This material may not be republished without permission.