Talking Title Insurance With Home Buyers
By Barbara Pronin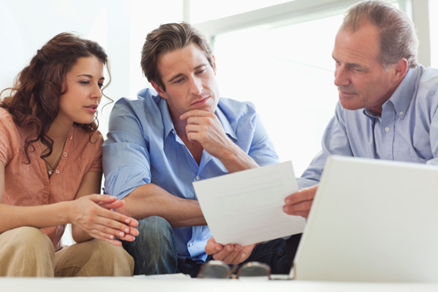 As a real estate agent, you know that buyers can be overwhelmed by all the paperwork they face at closing, so when the discussion turns to the offer of an owner's title insurance policy, they may not fully understand its importance.

As their agent, you understand that the owner's title policy will protect their rights to the property for many years going forward, but to help make the explanation quick and easy for your buyers to understand, here are five basic points you can touch upon:
Title, essentially, is the buyer's ownership right to the property. Having clear title allows them to use, sell, refinance or modify the property.
Before closing, the title company searches the public records to be sure there are no outstanding liens or other encumbrances – sometimes called clouds or defects – against the property. But sometimes, undiscoverable issues come up after the title search is completed. Say, for instance, a previous owner neglected to pay a workman, and the workman, finally tired of waiting, files a mechanics lien. Or maybe a long-lost relative of a previous owner turns up claiming they have an interest in the property. Having an owner's title insurance policy protects the buyer's rights to the property. In certain cases, this may include providing a legal defense for the owner.
The buyer's lender also requires a lender's title insurance policy to protect their loan against any claims in a similar manner to how the owner's policy protects the buyer's interests in the property.
In short, the small, one-time fee paid for title insurance will protect the buyer from a variety of title problems – and it will continue to protect them against any such claims for as long as they, or their heirs, own the property.
The closing process is the last step before the buyer gets the keys to their new home, and the owner's title insurance policy is the first step to protecting their future in their new home.
Barbara Pronin is an award-winning writer based in Orange County, Calif. A former news editor with more than 30 years of experience in journalism and corporate communications, she has specialized in real estate topics for over a decade.



This material is not intended to be relied upon as a statement of the law, and is not to be construed as legal, tax or investment advice. You are encouraged to consult your legal, tax or investment professional for specific advice. The material is meant for general illustration and/or informational purposes only. Although the information has been gathered from sources believed to be reliable, no representation is made as to its accuracy.

Click on any icon below to share this article:
RISMedia welcomes your questions and comments. Send your e-mail to: realestatemagazinefeedback@rismedia.com.
Copyright© 2018 RISMedia, The Leader in Real Estate Information Systems and Real Estate News. All Rights Reserved. This material may not be republished without permission.