Are You Ready to Work With Foreign Buyers?
By Barbara Pronin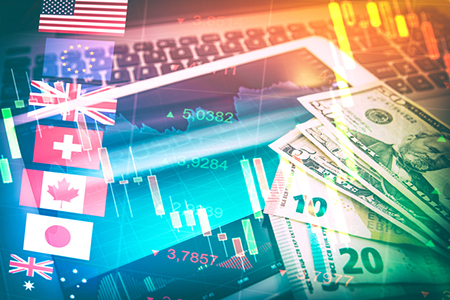 Foreign buyers and recent immigrants purchased $153.0 billion of U.S. residential property in 2017, a 49 percent jump from the prior year, according to NAR's 2017 Profile of International Activity in U.S. Residential Real Estate.

While the largest share of those deals are made in the warmer states like Florida, California, Texas, and Arizona, foreign buyers do purchase property throughout the U.S. A hefty 37 percent of foreign buyers reported that they found their agent online via the agent's, firm's or franchise's website.
Not surprisingly, 56 percent of international buyers relied primarily on referrals. What does it take to capture the attention of these buyers in the first place? What do you need to know in order to provide them with the kind of excellent service that brings about lucrative referrals?

Experts agree it helps if you speak the buyer's language. With the largest share of international buyers coming from China, Canada and India, you already speak the language of at least a third of them!

Still, speaking a common language is just the beginning. Proficiency in a few other key factors will also determine your readiness to work successfully with international buyers:
Consider cultural differences – Customs throughout the world can differ widely. Something as simple as assertiveness, formality, or how you address your potential buyer can make a difference, so reading up on a country's cultural norms can be helpful. It also helps to speak at least a few words in the buyer's language, and you can learn a few by using a bilingual dictionary or Google Translate.
Know the tax implications – How a foreign buyer plans to use a property can have substantial tax implications. A buyer planning to use a home as a primary residence or vacation property will be taxed differently, for example, than an investor who plans to re-sell or rent out a property. Because American tax laws can complicate the international sales process, it's a good idea to refer foreign buyers to a tax attorney for help in understanding the tax consequences of their potential purchase.
Understand financing issues – Financing can be difficult to get if the investor has no credit score in the U.S. American banks may require the buyer to hold a significant balance before they will lend, and there may be caps on how much they will lend overall. Having a good understanding of the regulations established by the Foreign Investment in Real Estate Property Tax Act (FIRPTA) can help you to navigate these issues.
If working with foreign buyers is on your career agenda, you'll find helpful online courses available through NAR at Realtor.org/education.

Barbara Pronin is an award-winning writer based in Orange County, Calif. A former news editor with more than 30 years of experience in journalism and corporate communications, she has specialized in real estate topics for over a decade.

Click on any icon below to share this article:

RISMedia welcomes your questions and comments. Send your e-mail to: realestatemagazinefeedback@rismedia.com.


Copyright© 2019 RISMedia, The Leader in Real Estate Information Systems and Real Estate News. All Rights Reserved. This material may not be republished without permission.