Defending Your Commission in a Cut-Rate World
By Barbara Pronin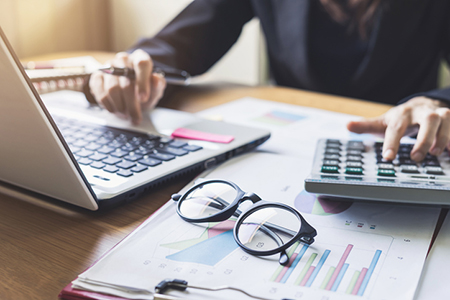 Saving money is an American tradition, with many of even the most affluent among us searching the internet, shopping at discount stores, and using every means at our disposal to hunt down the very best price.

So it shouldn't be surprising, when it comes to listing a property, that some homeowners balk at paying a fixed commission. In fact, according to a 2016 survey, 66 percent of millennial sellers say they've attempted to negotiate their real estate agent's commission, with Generation Xers and baby boomers not far behind, with 58 percent and 39 percent, respectively.

Add to that the increase of cut-rate companies offering discounted rates, and brokers can find themselves in the frustrating position of having to defend their commission.

"Sellers have no understanding of how commissions are split or how much we actually pay for" said Corina Jones, an agent with Century 21 Scheetz Realty in Indianapolis, Ind. "I explain that to them, and I let them know how I will bring value to their transaction."

A reduced rate, Jones points out, often means reduced effort – and/or a less intimate knowledge of the marketplace.

What, specifically, does a full-commission agent bring to the seller's table?
Pricing expertise – It's easy to sell a home that is listed below market value. A full-service agent knows the local market and will help you price your home as competitively as possible to net you top dollar for your property.
Effective marketing – Even when there's a shortage of homes on the market, some will sell more quickly and easily than others. A dedicated agent will take the time to help you make your home look its best, and will use a variety of means, from local advertising and personal networking to open houses and social media outreach, to attract interest in your property.
Buyer screening – A good local agent will do what it takes to bring qualified buyers to your home, ensuring that serious potential buyers have been pre-approved for a home loan.
Negotiation skills – Because they know the market so well, full-service agents are able to negotiate most efficiently on your behalf-- whether it's the sale price, requested repairs or upgrades, or what you will leave behind for the buyer.
Presence throughout your transaction – A full-service agent will stay with you through the ups and downs of your home sale, checking in with you regularly with market updates, being reachable when you have a question or concern, and making sure the transaction goes smoothly.
"In short," said Jones, "I help sellers realize that when it comes to service, you typically get what you pay for."

Barbara Pronin is an award-winning writer based in Orange County, Calif. A former news editor with more than 30 years of experience in journalism and corporate communications, she has specialized in real estate topics for over a decade.

Click on any icon below to share this article:

RISMedia welcomes your questions and comments. Send your e-mail to: realestatemagazinefeedback@rismedia.com.


Copyright© 2019 RISMedia, The Leader in Real Estate Information Systems and Real Estate News. All Rights Reserved. This material may not be republished without permission.