The ABCs of FHA Loans
By Barbara Pronin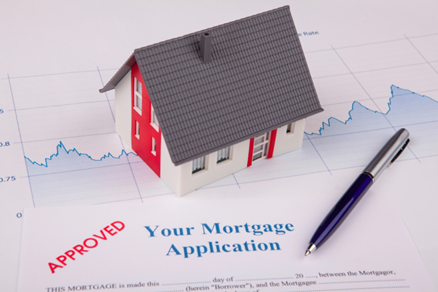 FHA loans, which have been helping people become homeowners since 1934, are a great option for homebuyers who may not have the savings for a down payment or have less than perfect credit. Because the Federal Housing Administration (FHA) – which is part of the Housing and Urban Development program (HUD) – insures the loan, the mortgage lender can offer qualified homebuyers a better deal.

There are different types of FHA loan programs, but they all come with caveats. According to HUD.gov, the current maximum loan limit in California ranges from $294,515 to $679,650 for a single-family home, which varies by county. Rates are typically fixed, with either 15- or 30-year terms – and buyers are required to pay mortgage insurance, either upfront or over the life of the loan, which represents about one percent of the cost of the loan.

To qualify for an FHA loan, the borrower must have a credit score of at least 580, and meet debt ratio guidelines. The maximum front-end ratio can be as high as 31% of the gross monthly income (includes principal, interest, real estate taxes, homeowner's insurance and mortgage insurance), and the back-end ratio as high as 43% (includes any other monthly obligations that are reported on the borrower's credit report).

These are FHA guidelines though – borrowers may find some lenders have lower debt ratio requirements. Lenders have full discretion on the debt ratio they will allow. Borrowers should try at least three lenders to compare rates and fees and find the loan that is best for their situation.

FHA loans offer certain advantages:
Low down payments – as little as 3.5 percent with a credit score of 580 or more, and the money may be gifted by a family member, employer or charitable organization but cannot be a loan
Low closing costs – vary from region to region
Easy credit qualifying – for buyers who meet credit score requirements and have a steady employment history
Last but not least, the ABCs of FHA loans include some lesser-known bonuses:
The FHA allows home sellers, builders and lenders to pay some of the borrower's closing costs, such as funds for appraisal, credit report or title expenses. For example, a builder might offer to pay closing costs as an incentive for the borrower to buy a new home.
The FHA has a special loan for borrowers who want extra cash to make repairs to a fixer-upper home. The advantage of this 203(k) loan is that the loan amount is not based on the current appraised value of the home, but on the projected value after the repairs are completed.
Under certain circumstances, loan servicers can offer some relief to FHA borrowers who have suffered a serious financial hardship or are struggling to make their payments.
Barbara Pronin is an award-winning writer based in Orange County, Calif. A former news editor with more than 30 years of experience in journalism and corporate communications, she has specialized in real estate topics for over a decade.



This material is not intended to be relied upon as a statement of the law, and is not to be construed as legal, tax or investment advice. You are encouraged to consult your legal, tax or investment professional for specific advice. The material is meant for general illustration and/or informational purposes only. Although the information has been gathered from sources believed to be reliable, no representation is made as to its accuracy.

Click on any icon below to share this article:
RISMedia welcomes your questions and comments. Send your e-mail to: realestatemagazinefeedback@rismedia.com.
Copyright© 2020 RISMedia, The Leader in Real Estate Information Systems and Real Estate News. All Rights Reserved. This material may not be republished without permission.