Real Estate Blogging: Is It for You?
By Barbara Pronin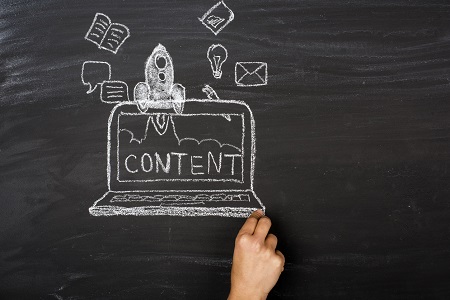 As a real estate agent, blogging can be a wonderful tool for marketing yourself and your service. It can also help you increase your exposure on search engines and establish yourself as a savvy real estate professional.

It isn't for everyone, primarily because like most business-related pursuits, it takes time and organization. On the other hand, there are two myths that keep some well-organized practitioners from enjoying the blogging advantage:
Myth #1 – You need to be a good, creative writer. No, not necessarily. While original, local content is great, there are plenty of resources any agent can turn to for quality topics and content.
Myth #2 – It's only good for brand awareness. Nope. Experienced bloggers know, over the long haul, a regular and well-placed blog can be a source of lead generation.
If you want to write your own blog posts, keep them to 600 or 700 words. Write short paragraphs in a natural style aimed at giving your readers information they can use, such as listings updates, neighborhood profiles, tips on pricing your home right and preparing for an open house.
If you don't feel you're up to writing original material, know where you can look to find great content – for free.
Check with homeowner associations, local Chambers of Commerce, and other creators of local, real-estate related content. DO NOT use such content without permission, but many organizations will gladly give you permission to give their content a wider distribution.
Once you are ready to write and/or have found the right content resources for you, DO take the time to create an editorial calendar. Planning your content at least three months ahead will keep you on track, help you stretch the limits of your subject matter, and ensure that you don't repeat information.

Whether you decide to blog weekly, monthly, or semi-monthly, you will want to make your blogs a centerpiece of your social media marketing strategy. Beyond that:
Email them to everyone in your database
Print and distribute them as flyers
Check with local newspaper editors, who may be happy to re-print your blogs as bylined consumer-friendly columns
Blogging is not an instant pathway to growing your business overnight. However, when it's done well, it can build your confidence, increase your sphere of knowledge and brand you in the eyes of your followers as the kind of experienced and well-informed agent most likely to have their interests at heart.

Barbara Pronin is an award-winning writer based in Orange County, Calif. A former news editor with more than 30 years of experience in journalism and corporate communications, she has specialized in real estate topics for over a decade.

Click on any icon below to share this article:

RISMedia welcomes your questions and comments. Send your e-mail to: realestatemagazinefeedback@rismedia.com.


Copyright© 2019 RISMedia, The Leader in Real Estate Information Systems and Real Estate News. All Rights Reserved. This material may not be republished without permission.