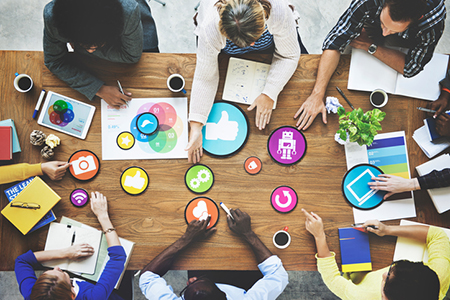 Posting time-sensitive, unique content centered around a specific month is one of the best ways to make an impact and grow your social engagement—but coming up with content ideas can be challenging! August happens to be the start of the end of the summer season, and there are plenty of things to talk about. Find August's topics below to get started!

Back to School
Host or list back-to-school drives
Healthy snack and lunch ideas for kids
Collect and digitize area school supply lists
National Watermelon Day – August 3
Watermelon carving contest
Uncommon watermelon recipes
How to choose a watermelon
National Chocolate Chip Cookie Day – August 4
Challenge followers to try different kinds of chocolates when baking cookies; ask which was best
Create and share chocolate chip recipes on Pinterest
Share a video from your open house showing prospects eating freshly baked cookies
National Relaxation Day – August 15
Ask followers their favorite treatment when visiting a spa
Create a contest for followers to win a gift card from your favorite local spa
Tips to set a "relaxation room" in one's home
General Topics
Holiday content is great, but be sure to mix in plenty of general-interest topics to keep your content well-rounded.
Summer recipes
How to change a light switch
Best weekend getaways in your area
Ask people to share a picture of their pet
Throwback Thursday
Inspirational quote
Real Estate
As a real estate professional, it's important for you to discuss real estate topics on your blog and social networks. Some topics that may appeal to your audience include:
Client testimonial
What to know about owning a vacation home
Why your marketing strategy is better
Reverse mortgage FAQs
If you need more help or just don't have the time to build your online presence, check out Homes.com Social Fuel.

Click on any icon below to share this article:
RISMedia welcomes your questions and comments. Send your e-mail to: realestatemagazinefeedback@rismedia.com.
Copyright© 2019 RISMedia, The Leader in Real Estate Information Systems and Real Estate News. All Rights Reserved. This material may not be republished without permission.