REALTOR(R) Safety: Every Client, Every Day, Every Time
Commentary by the National Association of REALTORS®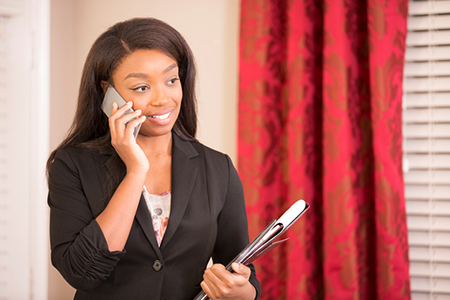 More than a decade ago, the National Association of REALTORS® (NAR) launched the REALTOR® Safety Program to educate its members on the potential risks they face while on the job. While September is dedicated as REALTOR® Safety Month, this topic deserves attention every day of the year. For real estate professionals, staying safe requires knowledge, awareness and empowerment on many different fronts.

Beneficial Safety Resources
To simplify and support your safety efforts, NAR developed a wealth of materials, all compiled in one convenient location: NAR.realtor/safety.

Below are three steps you can take to spread the importance of REALTOR® safety, and to learn more about the resources available from NAR.

1. Attend NAR's 2018 REALTOR® Safety Webinar
Habits to Keep You Safe on the Job Year-Round
Presented by: Cheryl Knowlton, REALTOR®
When: Wednesday, Sept. 12 at 1 p.m. CST

In this free webinar, an industry expert explains how to minimize risks and stay safe in your day-to-day business interactions. For more details and to register, visit NAR.realtor/safety/safety-webinars.

2. Watch and Share NAR's Newest Safety Video
Videos are a great tool for raising safety awareness and educating consumers about your safety protocols. NAR has compiled over a dozen videos on a wide variety of safety issues, including the newest topic, "Personal Safety Tips for Real Estate Professionals," which can be viewed at NAR.realtor/safety/videos.

In three short minutes, this new video quickly and effectively highlights safety procedures that every real estate professional should incorporate into their daily routine and follow with every client.

3. Check Out Additional Tips and Tools
NAR offers many additional safety resources at NAR.realtor/safety. Find help on:
Planning your safety strategy
Finding safety educators for in-person training
Locating safety articles, organized by category
Identifying more webinar recordings and videos
Follow us (@NARdotRealtor) on Facebook, Twitter and Instagram to repost our weekly safety tips and keep safety top of mind.

Continue the Conversation
However you decide to talk about safety, it's important to keep the conversation going beyond REALTOR® Safety Month. Together, we can help real estate professionals understand and learn how to avoid the risks we face—steps that can mean the difference between life and death.

Learn more and access all of NAR's REALTOR® Safety resources at NAR.realtor/safety.

Click on any icon below to share this article:

RISMedia welcomes your questions and comments. Send your e-mail to: realestatemagazinefeedback@rismedia.com.


Copyright© 2019 RISMedia, The Leader in Real Estate Information Systems and Real Estate News. All Rights Reserved. This material may not be republished without permission.