Financial Elder Abuse: A Primer for Agents
By Barbara Pronin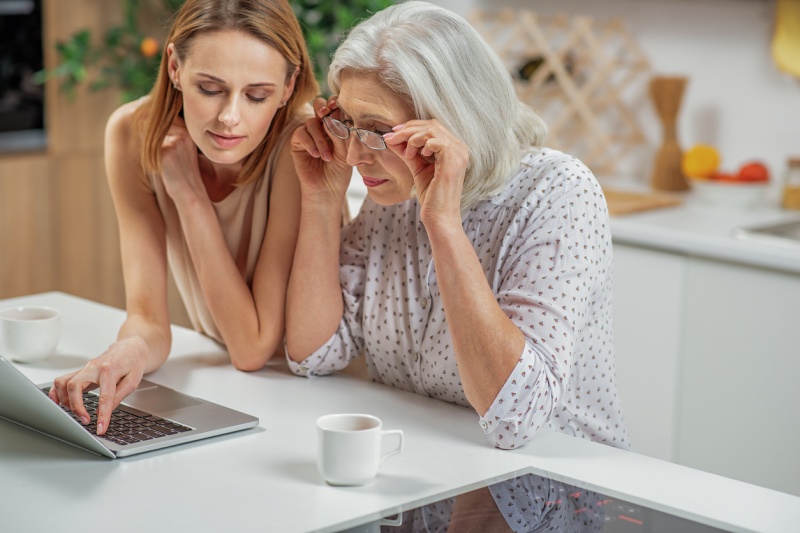 When most people think about elder abuse, they picture the physical and/or emotional mistreatment that can befall defenseless older adults. But sadly, devious family members and others in positions of trust (and even professional criminals) find it alarmingly easy to steal and/or misuse the assets of vulnerable senior citizens and/or to inappropriately manage their affairs. In fact, studies show that financial exploitation is the first or second largest category of elder abuse.

A recent presentation by the California Land Title Association enumerated the following strategies for how real estate professionals can spot red flags and prevent transactional abuse when dealing with older clients and/or their caregivers:
Be vigilant – Be wary of absentee owners, elderly homeowners who are consistently unreachable or seem unable to speak for themselves, or who appear fearful or overly submissive to the relative or caregiver 'in charge.'
Require proof – Be alert when an elderly client seems confused or is not allowed to speak up, or if there is a sudden request for a change of contact. Ask for documentation of any third party's authority.
Examine the paperwork – scrutinize deeds, trust documents and powers of attorney (especially when recently created), and other instruments, especially any handwritten or uncommon documents submitted during a transaction.
Note unusual requests – Be leery of insistent requests for a quick closing, deals that don't seem to make financial sense, requests for changes in funds disbursement, or other suspicious directives.
Stick with procedure - Be skeptical and do not deviate from standard procedure based on promises or undue pressure. If you do suspect something is amiss, assume the worst and report it immediately to your broker or manager.
The U.S. Census Bureau projects that by 2030, nearly 20 percent of the population will be 65 or older. In today's increasingly digital world, consumer scams continue to proliferate, and the likelihood is that elderly consumers will continue to be perceived as easy targets.

The good news is that most states provide for the rescission of real estate transactions or mortgages under circumstances of duress, incapacity, incompetency, undue influence, or lack of authority. As industry professionals working with elderly clients, remaining alert and responding appropriately are useful tools in the mission to protect them.

More information is available from the National Center of Elder Abuse , the Department of Justice and the American Bar Association Commission on Law and Aging .

Barbara Pronin is an award-winning writer based in Orange County, Calif. A former news editor with more than 30 years of experience in journalism and corporate communications, she has specialized in real estate topics for over a decade.

Click on any icon below to share this article:

RISMedia welcomes your questions and comments. Send your e-mail to: realestatemagazinefeedback@rismedia.com.


Copyright© 2019 RISMedia, The Leader in Real Estate Information Systems and Real Estate News. All Rights Reserved. This material may not be republished without permission.