Opportunity Zones: Urban Renewal Investment Could Be A Boon to Real Estate
By Barbara Pronin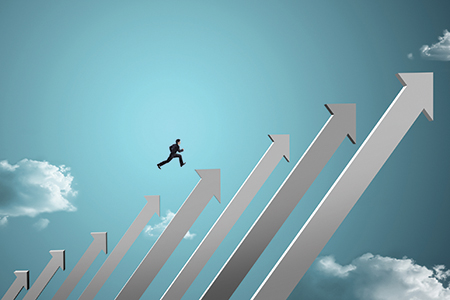 Added to the U.S. tax code by the Tax Cuts and Jobs Act of 2017 was a new community development program known as Opportunity Zones – a plan intended to spur economic development and job creation in distressed communities across the country by steering private sector investments to these low-income communities.

Specifically, an Opportunity Zone is an economically-distressed community where new investments, under certain conditions, may be eligible for preferential tax treatment with regard to capital gains. Localities will qualify as Opportunity Zones if they have been nominated as such by the state and certified by the Secretary of the U.S. Treasury.

The plan requires governors in each state and the mayor the District of Columbia to designate 25 percent of their state's low-income census tracts as Qualified Opportunity Zones, subject to Department of the Treasury certification.

Already, several thousand zones in California alone have been deemed eligible for designation as Qualified Opportunity Zones, and investors can get the available tax benefits for investing in designated zones even if they don't live, work or have a business in that zone as long as they hold the investment for 10 years or more. They need only invest in a Qualified Opportunity Fund.

According to an IRS-released FAQ, investors may self-certify as a Qualified Opportunity Fund by filing a form with their federal tax return.

Over the next few months, the Treasury Department and the Internal Revenue Service will provide further details, including additional legal guidance, on the new incentive which, as real estate developers and investors everywhere seize the moment, is expected to open new opportunity for the real estate industry as a whole.

More information is available at Treasury.gov and IRS.gov.

Barbara Pronin is an award-winning writer based in Orange County, Calif. A former news editor with more than 30 years of experience in journalism and corporate communications, she has specialized in real estate topics for over a decade.

Click on any icon below to share this article:

RISMedia welcomes your questions and comments. Send your e-mail to: realestatemagazinefeedback@rismedia.com.


Copyright© 2019 RISMedia, The Leader in Real Estate Information Systems and Real Estate News. All Rights Reserved. This material may not be republished without permission.