What Holiday Slowdown? Tips from The Field
By Barbara Pronin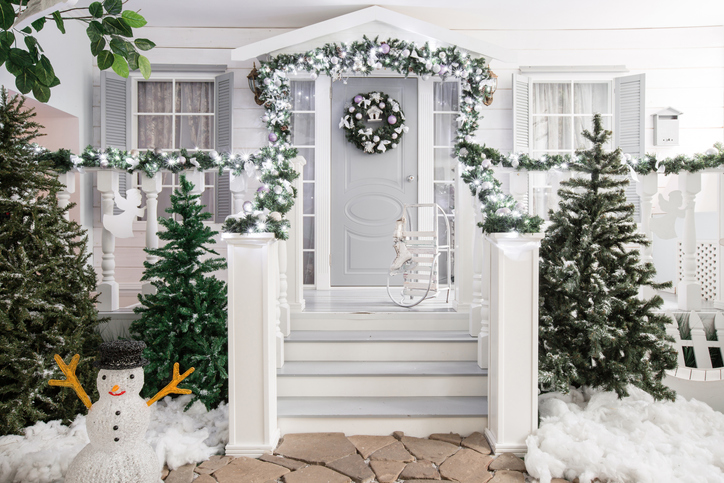 It's tempting, faced with short days, wet roads, and jolly-holiday hoopla, to sit back, call it a year, and figure on getting back to the real estate business after New Year's.

Not so for Cheri Chavez, with Coldwell Banker Apex Realtors in Dallas-Fort Worth. "I can't afford to slow down," she said. "I have to keep the pipeline open. I contact everyone in my database at least four times a year, and absolutely at the holidays. I know that buyers looking during the holidays are very serious buyers - and homes that are decorated for the holiday season sell well because they look so warm and inviting."

Sheila Marsh, a top producer with Coldwell Banker Residential Brokerage in Newport Beach, Calif., said buyers who are looking during the holiday season are almost always qualified buyers.

"They may have already sold a home, or they have it listed, and they are anxious to find their new home," she said. "I may not have as many showings in December, but the ones I do have are productive."

Marsh finds the holidays a perfect time to combine business and social activities.

"I call or email everyone in my SOI," she said. "People are happy to hear from me, and I can thank them in person - and sometimes, the most casual conversation can open the door to new business."

It's likely this holiday commitment to their base is at the core of these agents' consistent success - and that 'doing more of what they do all year long,' as Chavez and Marsh do, is the underlying cause of theirs.

Barbara Pronin is an award-winning writer based in Orange County, Calif. A former news editor with more than 30 years of experience in journalism and corporate communications, she has specialized in real estate topics for over a decade.

Click on any icon below to share this article:

RISMedia welcomes your questions and comments. Send your e-mail to: realestatemagazinefeedback@rismedia.com.


Copyright© 2019 RISMedia, The Leader in Real Estate Information Systems and Real Estate News. All Rights Reserved. This material may not be republished without permission.