FIRPTA: Reviewing the Tax Law for Foreign Sellers
By Barbara Pronin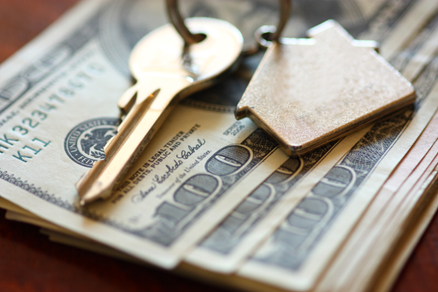 The Foreign Investment in Real Property Tax Act, better known as FIRPTA, is a United States tax law that imposes income tax on foreign sellers who are disposing of U.S. property.

Established as part of the Omnibus Reconciliation Act of 1980, the act ensures that foreign sellers, like U.S. citizens, are subject to capital gains tax. Specifically, it mandates that the buyer must withhold the tax at closing and remit it to the Internal Revenue Service as an advance payment against the seller's tax liability. (Before 1981, foreign people (non-resident, non-citizen individuals and non-U.S. corporations) often were exempt from U.S. tax on the sale of real estate in the nation.)

As of February 2016, buyers of U.S. real property interests are required to withhold 15% of the full sales price; an increase from the previous 10% rate. However, the seller may apply to the IRS to reduce this 15 percent to the amount of tax estimated to be due. (The IRS routinely approves such seller applications.)

Also, the rates may vary based on certain circumstances. The rate to be withheld is:
0 per cent if the purchase price is $300,000 or less and the buyer will use the property as a personal residence
10 per cent if the purchase price is over $300,000 but less than $1 million and the buyer will use the property as a primary residence
15 per cent if the amount realized is exceeds $1 million regardless of the buyer's use of the property
In any case, penalties apply to buyers who fail to withhold or pay the required withholding within 20 days of the sale.

Because there are variations within the law, real estate professionals would be wise to have clients consult with their tax professional with FIRPTA-related questions.

Barbara Pronin is an award-winning writer based in Orange County, Calif. A former news editor with more than 30 years of experience in journalism and corporate communications, she has specialized in real estate topics for over a decade.



This material is not intended to be relied upon as a statement of the law, and is not to be construed as legal, tax or investment advice. You are encouraged to consult your legal, tax or investment professional for specific advice. The material is meant for general illustration and/or informational purposes only. Although the information has been gathered from sources believed to be reliable, no representation is made as to its accuracy.



Click on any icon below to share this article:

RISMedia welcomes your questions and comments. Send your e-mail to: realestatemagazinefeedback@rismedia.com.


Copyright© 2019 RISMedia, The Leader in Real Estate Information Systems and Real Estate News. All Rights Reserved. This material may not be republished without permission.