7 Quick Home Staging Strategies for Busy Agents
By Barbara Pronin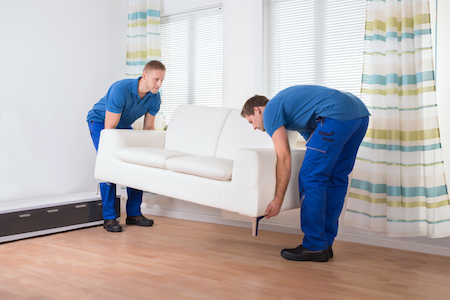 Every real estate professional knows a home sells faster when buyers can see themselves living in it; when it's clean and uncluttered, when it shows a sense of style, when the front porch is inviting. In fact, a study of 1,081 homes by the Real Estate Staging Association found that unstaged homes spent an average of 184 days on the market, while staged homes sold within an average of 41 days.

As the seller's agent, you've done your part to suggest what needs to be done: Fresh paint. Clean the carpets. Store away excess furniture. But some sellers are better than others in taking your good advice - and sometimes, the timing is tight before you need to host an open house.

What can you do on the day of a showing to maximize buyer interest? Professional stagers suggest a few quick strategies busy agents can take - including carrying in your own little bag of tricks and props:
Confer with the sellers - Remind them to stow away wet towels and pet gear, to clean the kitchen and declutter the living room before they leave the house. (Presumably, they've agreed to price concessions to allow for any needed and obvious upgrades or repairs.)
Go for light and functionality - Open the drapes and/or turn on the lights to let in maximum daylight. Check for clear pathways leading from one room to another, even if you need to move some furniture.
Be sure it smells fresh - It never hurts to use an air freshener, run a cut-up lemon through a garbage disposal, simmer some potpourri on the stove or bake some cookies.
Bring flowers - It's a good investment because a well-placed vase of flowers can do wonders for a blah area - as can a fresh welcome mat and a potted plant on an unadorned front porch.
Set the table - An elegantly set dining room table is an appealing draw for many homebuyers. If there is no formal dining room in the home, a cheerful breakfast setting on the kitchen table can have much the same effect.
Light a fire - in cold weather, there is little more appealing than a warm fire in the hearth. Place an open book face down on a pretty lap blanket on the sofa to create a cozy ambience.
Dress up the baths - Clear the counters and dress them with a basket of rolled guest towels or a glass jar of pretty soaps or seashells to create a spa-like setting.
Barbara Pronin is an award-winning writer based in Orange County, Calif. A former news editor with more than 30 years of experience in journalism and corporate communications, she has specialized in real estate topics for over a decade.

Click on any icon below to share this article:
RISMedia welcomes your questions and comments. Send your e-mail to: realestatemagazinefeedback@rismedia.com.
Copyright© 2020 RISMedia, The Leader in Real Estate Information Systems and Real Estate News. All Rights Reserved. This material may not be republished without permission.