Top Tips for a Smoother Closing
By Barbara Pronin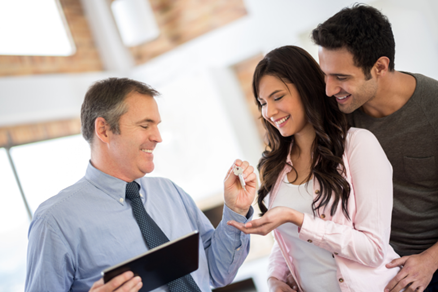 As New York Yankees legend Yogi Berra once declared, "It ain't over till it's over."

Liens turn up. Information changes. That's why experienced agents stay on top of every transaction, especially in the weeks before closing.

To help keep your closings trouble-free, we offer ten tips that pave the way:
Readiness counts - Notify us right away if there are changes in the fees or invoices to be reflected in the closing statement. Also notify your clients that current government-issued ID will be required in order for closing documents to be notarized.
POA issues - The title company must review all Power of Attorney forms for both adequacy content and specificity of powers granted, and must speak to the grantor of the POA on closing day to verify that it is still granted.
Avert a crisis - Report any potential title issues, such as improvement liens, heirship questions, bankruptcy, or probate issues, as soon as you become aware of them.
Cash only - Alert clients that a cashier's check or wired funds payable to the title company is required for down payment, closing costs and any fees due at closing. Personal checks may not exceed $500.
Inspection costs - Inspections should be completed as per contract before expiration of the option period, with all invoices for inspections and repairs delivered to the title company.
Lender updates - Provide your title agent with the name of the new mortgage company and the name and phone number of the loan officer. If the new loan is transferred to another lender, notify us promptly of the change. Also provide the name, address, social security number and loan number of the Seller's present mortgage company, as some lenders require 48-72 hours advance notice to prepare the payoff statement.
Marital status - Furnish the marital status of the Seller and Buyer at the time the contract is submitted. If title is vested in one person, but the party is married, include the spouse's name on the contract, and note that the spouse must attend the closing.
Legal names - In addition to providing a correct legal description of the property, use full legal names of all parties when preparing the contract, and include addresses, work and home phone numbers, and email addresses for Sellers and Buyers.
Repairs and recent construction – For work being done on the real property, delays can be avoided by being proactive and sending information over to the title company for: remodels, repairs, contracted work, clean-up, or handyman work. The title company may request lien waivers or releases, contracts, paid in full statements, indemnities or more.
Good faith estimates - Caution your buyer that the Good Faith Estimate provided by the lender at the time of application is only an estimate of the necessary closing costs.
Barbara Pronin is an award-winning writer based in Orange County, Calif. A former news editor with more than 30 years of experience in journalism and corporate communications, she has specialized in real estate topics for over a decade.



This material is not intended to be relied upon as a statement of the law, and is not to be construed as legal, tax or investment advice. You are encouraged to consult your legal, tax or investment professional for specific advice. The material is meant for general illustration and/or informational purposes only. Although the information has been gathered from sources believed to be reliable, no representation is made as to its accuracy.

Click on any icon below to share this article:
RISMedia welcomes your questions and comments. Send your e-mail to: realestatemagazinefeedback@rismedia.com.
Copyright© 2019 RISMedia, The Leader in Real Estate Information Systems and Real Estate News. All Rights Reserved. This material may not be republished without permission.