FHA Loan Limits Increase This Year in Most U.S. Areas
By Barbara Pronin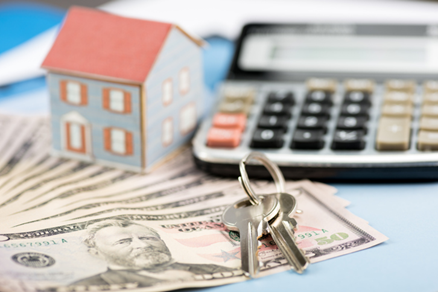 In a move that may signal good news for real estate professionals, the new schedule of loan limits set by the Federal Housing Administration (FHA) indicates most areas in the country will experience an increase in loan limits in 2019, with the new limits effective for all FHA case numbers assigned on or after January 1.

As amended by the Housing and Economic Recovery Act (HERA) of 2008, FHA is required to set single family forward loan limits at 115 percent of median home prices, subject to a set floor and ceiling. Forward mortgage limits are calculated by Metropolitan Statistical Area and county.

In high-cost areas of the country, FHA's loan limit ceiling will increase from $679,650 to $726,525. FHA will also increase its floor from $294,515 to $314,827.

Due to robust increases in median housing prices and required changes to FHA's floor and ceiling limits, which are tied to the Federal Housing Finance Agency's (FHFA's) increase in the conventional mortgage limit for 2019, maximum loan limits for FHA forward mortgages will rise in 3,053 counties nationwide, while loan limits will remain unchanged in only 181 counties.

By statute, the median home price for a given Metropolitan Statistical Area (MSA) is based on the county within the MSA having the highest median price. It has been HUD's long-practice to use the highest median price point for any year since HERA's enactment.

FHA is required by the National Housing Act, as amended by HERA, to establish its floor and ceiling loan limits based on the loan limit set by FHFA for conventional mortgages owned or guaranteed by Fannie Mae and Freddie Mac. FHA's minimum national loan limit or floor, of $314,827 is set at 65 percent of the national conforming loan limit of $484,350. This floor applies to those areas where 115 percent of the median home price is less than the floor limit.

Any areas where the loan limit exceeds this floor is considered a high-cost area and HERA requires FHA to set its maximum loan limit ceiling for high-cost areas at 150 percent ($726,525) of the national conforming limit,

The higher loan limits, coupled with a relatively strong economy and job market, may enable more first-time home buyers, investors, and others to gain the financing and confidence they need to make transactions they may have been delaying.

Barbara Pronin is an award-winning writer based in Orange County, Calif. A former news editor with more than 30 years of experience in journalism and corporate communications, she has specialized in real estate topics for over a decade.



This material is not intended to be relied upon as a statement of the law, and is not to be construed as legal, tax or investment advice. You are encouraged to consult your legal, tax or investment professional for specific advice. The material is meant for general illustration and/or informational purposes only. Although the information has been gathered from sources believed to be reliable, no representation is made as to its accuracy.



Click on any icon below to share this article:

RISMedia welcomes your questions and comments. Send your e-mail to: realestatemagazinefeedback@rismedia.com.


Copyright© 2020 RISMedia, The Leader in Real Estate Information Systems and Real Estate News. All Rights Reserved. This material may not be republished without permission.