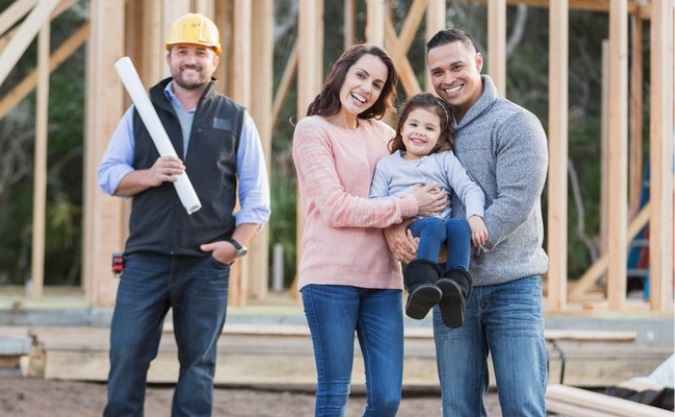 When home buyers are purchasing a newly constructed single-family residence or condo in a just-built development, they may wonder why they need to pay for title insurance on property that no one has ever owned?

The answer is fairly simple: While buyers may be the first owners of this newly constructed residence, chances are there were prior owners of the land upon which the residence was built. A title search is the safest way to discover the existence of any liens against the formerly unimproved land.

Need more reason for a title search? Suppose the developer, in constructing the home, has failed to pay a supplier or subcontractor? Very likely, the injured party will – or perhaps already has – filed a lien (known as a mechanics lien) against the property.

Additionally, so that there is no question as to ownership in the future, it should be verified that the land in this brand new development was properly subdivided, and that the owner's new home is on the correctly identified lot.

Last but not least, title insurance may cover mistakes made in the County Recorder's office. For example, if an existing lien was filed but not found due to a clerical error, the new property-holder might be left "holding the bag" in defending against a lienholder's legal action, if there weren't a title insurance policy in place covering the property.

The fact is, because the lender wants to be sure there is clear title on the property that secures their mortgage, they will require that a lender's title insurance policy be purchased. But the lender's title policy merely protects the lender and not the buyer who pays for the policy. Only the purchase of an owner's title insurance policy will protect the new homeowner against any covered threats to the title of the property, whether they are discovered before or after the time of closing.

One of the goals of the title company is to help agents maintain the trust they have built with their buyers. Stressing the need for title insurance in connection with the purchase of a newly-built home is a good way to protect their property interests, thereby strengthening productive customer relationships.

Barbara Pronin is an award-winning writer based in Orange County, Calif. A former news editor with more than 30 years of experience in journalism and corporate communications, she has specialized in real estate topics for over a decade.



This material is not intended to be relied upon as a statement of the law, and is not to be construed as legal, tax or investment advice. You are encouraged to consult your legal, tax or investment professional for specific advice. The material is meant for general illustration and/or informational purposes only. Although the information has been gathered from sources believed to be reliable, no representation is made as to its accuracy.



Click on any icon below to share this article:

RISMedia welcomes your questions and comments. Send your e-mail to: realestatemagazinefeedback@rismedia.com.


Copyright© 2019 RISMedia, The Leader in Real Estate Information Systems and Real Estate News. All Rights Reserved. This material may not be republished without permission.