Staying Relevant In a Digital World
By Barbara Pronin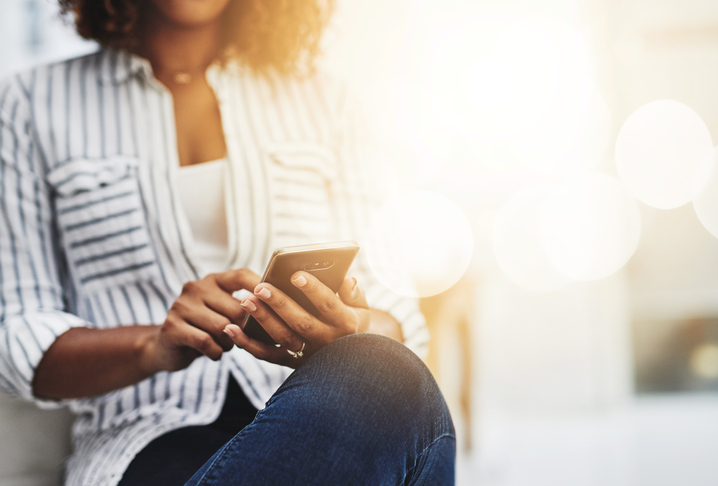 In a time when home buyers and sellers have access to more online tools and information than ever, it's easy to question the value of real estate agents. But the fact is, according to the 2018 National Association of Realtors® Profile of Home Buyers and Sellers, that 87 percent of buyers and 90 percent of sellers used an agent for their transaction.

Why? Because, in most cases, the work of buying or selling begins when a deal is poised to happen - when negotiating becomes crucial, when there's complex paperwork to push through, when inspections and/or surveys are needed. Even if buyers believe they have found their dream home online, they turn to an agent not just to show them the home, but to manage and submit their offer and see the transaction through to closing.

As important, the weeks or months between contract and closing can be stressful for buyers and sellers, and having an agent to answer their questions, keep them informed, and even do some occasional hand-holding will never go out of style.

But there's a difference between performing the necessary functions and elevating the real estate experience in a way that builds relationships and client loyalty. Here are five things successful agents do to remain relevant in today's digital world.
They stay on top of the market - Top-earning agents are local market experts. They know property values and market condition. They know listing and sales data. They know the local demographics, the economic and social data, and the features of competing properties in locally listed properties.
They go the extra mile - They take the time to know their clients, understand their goals, and help them make the best decisions for them- and they do what it takes to help them navigate through the buying or selling process.
They are great communicators - They have a firm grip on social media and how to use it to attract clients. Their marketing strategies are carefully designed to inform, invite and persuade, and they deliver when it comes to staying in touch through every phase of every transaction.
They embrace technology - They make the most of CRM software, video and virtual tour technologies, e-signature, curb call notifications and other tools and mobile apps to help organize and enhance the real estate experience.
They value their database - They know how to use and build their SOI. They actively seek referrals and client evaluations, are deeply involved in their communities, committed to excellence and skilled in productive networking.
In short, while consumers continue to embrace technology, most still need the guidance of an agent to help them save organize their search, get the best deal, and take them successfully through the closing process. Even as the digital world evolves, it is the knowledge, the skill, and the commitment of dedicated agents that will keep them both relevant and prized.

Barbara Pronin is an award-winning writer based in Orange County, Calif. A former news editor with more than 30 years of experience in journalism and corporate communications, she has specialized in real estate topics for over a decade.

Click on any icon below to share this article:

RISMedia welcomes your questions and comments. Send your e-mail to: realestatemagazinefeedback@rismedia.com.


Copyright© 2019 RISMedia, The Leader in Real Estate Information Systems and Real Estate News. All Rights Reserved. This material may not be republished without permission.