Title Commitment Vs. Title Insurance: The Notable Distinction
By Barbara Pronin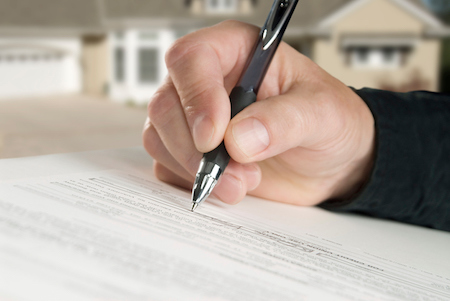 Getting a deal accepted is exciting, but as every experienced agent knows, a lot of things need to happen before the deal closes. Among them are the studies and inquiries undertaken by the title company detectives.

How important are these steps on the road to a timely closing? Let's start with the first of a two-step process known as the title commitment.

Issued early in the closing process, or as soon as title underwriters have determined that the title of the property in question is legitimate, or free of known defects or encumbrances, the commitment letter signifies our commitment to issue a title insurance policy – in the form of two policies, one for the lender and one for the homeowner.

Composed of four sections, the title commitment sets forth the following:
Schedule A - Covering basic transaction data including the policy coverage amount, effective date, a legal description of the property, and the legal name of the current recorded title owner
Schedule B - Containing a list of standard exceptions the title policy will not cover as well as matters specific to the transaction that could impact the property's usefulness, such as easements or restrictive covenants
Schedule C - Representing the heart of the commitment, this section lists any requirements that must be resolved by the seller in order for the title policy to be issued, such as liens, judgments or updated surveys
Schedule D - Detailing the total amount of the policy premium and an explanation of how the money will be appropriated in order for the policy to be issued
Issued upon closing, the title insurance policy - which is required by the lender is what offers protection and peace of mind to the new homeowner, indemnifying him/her (as well as the lender) against lawsuits or claims against the property that might surface as a result of title disputes.

Unlike traditional insurance which protects against future events, title insurance protects against claims for past errors or occurrences, such as:
Mechanic's liens
Prior recorded liens not disclosed in the title policy
Judgements
Third party claims
Defective recordings
Fraud or forgery
The policy also insures anyone who inherits the property from the homeowner from claims that might be made to ownership.

For the lender, this insurance protection lasts until the mortgage is paid in full. For the owner, it stays in effect for as long as the owner or his/her heirs retain an interest in the property.

Barbara Pronin is an award-winning writer based in Orange County, Calif. A former news editor with more than 30 years of experience in journalism and corporate communications, she has specialized in real estate topics for over a decade.

Click on any icon below to share this article:

RISMedia welcomes your questions and comments. Send your e-mail to: realestatemagazinefeedback@rismedia.com.


Copyright© 2020 RISMedia, The Leader in Real Estate Information Systems and Real Estate News. All Rights Reserved. This material may not be republished without permission.