7 Tips to Taking Better Photos With Your Smartphone
By Barbara Pronin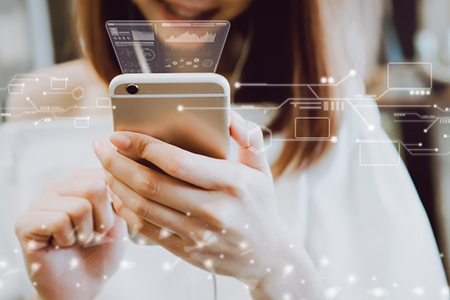 It's often said that a good home at the right price will sell itself. But great photos that capture it invitingly can make that sale happen sooner, and with phone camera technology better than ever, it's easy to shoot photos of your listings that rival those of professional photographers.

That said, taking good smartphone photos requires time and practice - and sometimes a little extra equipment. Experienced agent photographers offer seven tips for getting better photos:
Work around light limitations - Choose a bright day to take your photos. Indoors, open all window coverings and even a few doors to let in maximum light. If you think the flash in your camera doesn't provide enough light, try adding an external flash.
Consider additional equipment - Invest in a tripod to avoid motion blur and get crisper shots. Check out wide-angle lenses for landscape shots and macro lenses for close-ups of intricate home details. Wide angle shots will help you get more in your frame and make any home appear bigger and more luxurious.
Learn basic laws of composition - Study the 'rule of thirds' and other composition basics photographers use to make sure the viewer's eye is drawn to the feature you want to emphasize. Most smartphone cameras have a built-in grid feature that you can use to make sure everything lines up. If your smartphone doesn't have one, there's an Instagram app that has a built-in grid feature.
Capture what buyers want to see - A little staging is a good idea, but exterior front and back shots are important, as are the deck, swimming pool, or patio - and all homebuyers want to see the kitchen, the master bedroom, and all bathrooms as well as the dining, living room and/or family room or finished basement if there is one.
Shoot from different angles - Notice how the interest increases and the space seems larger when you shoot toward a corner of the room rather than straight in.
Take more shots than you think you need - The small, low-resolution photo display makes it difficult to see the details in each photo - so get extra shots and move around the room to play with different angles and perspectives. You'll be glad you did when you go through the photos later on your PC and have plenty of photos to play with.
Use editing apps to enhance quality - Editing apps available on different phones allow you to resize, adjust brightness, ramp up the color, and remove imperfections. If you need more, type 'photo editor' into your app store and check out apps like Camera +.
Barbara Pronin is an award-winning writer based in Orange County, Calif. A former news editor with more than 30 years of experience in journalism and corporate communications, she has specialized in real estate topics for over a decade.

Click on any icon below to share this article:
RISMedia welcomes your questions and comments. Send your e-mail to: realestatemagazinefeedback@rismedia.com.
Copyright© 2020 RISMedia, The Leader in Real Estate Information Systems and Real Estate News. All Rights Reserved. This material may not be republished without permission.