5 Facebook Campaigns to Boost Your Business
By Patty McNease, Vice President of Brand Marketing for Homes.com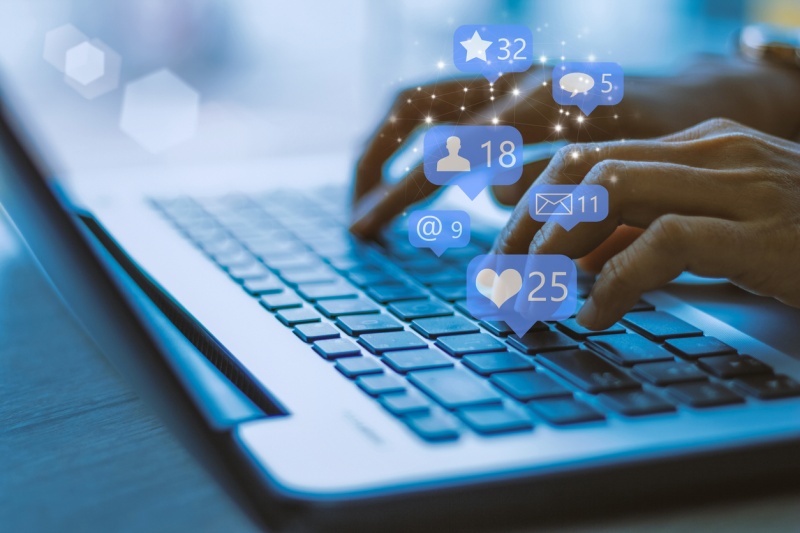 If you want to survive as a real estate agent in today's internet-savvy world, you need to go digital with your marketing. This was the important message delivered by Garry Creath and Chris Scott in the recent Homes.com webinar, "Facebook Leads: 5 Facebook Campaigns That Generate $298,500 in Commissions in Just Six Months!"

A 20-year real estate vet, Creath is co-founder and luxury sales specialist of Austin, Texas-based GoodLife Realty, as well as co-founder of The Paperless Agent. Scott manages the marketing for GoodLife Realty and serves as president of The Paperless Agent.

In the webinar, the two shared five Facebook ad campaigns to help cultivate more business. Their goals were to teach viewers that marketing fundamentals come down to messaging and messages by making sure the right message is seen at the right time by the right person.

1. Share Your Expertise in a 1-Minute Video
Creath discusses how he made a one-minute video to share his real estate expertise to his audience. Facebook algorithms prefer the one-on-one communication advertisers have with their audience because it shows that authentic communication is taking place. When considering what to discuss in a short video, one tip was to answer questions potential clients may have before they ask them. The reason this is an effective way to advertise is because it shows potential clients what it would be like to work with you as an agent before they make a commitment. Doing so allows you build trust and the foundation for a strong relationship.

2. Promote Your Expertise Videos
After you've created your video, it's key to get it in front of an audience who would find the information useful. To make sure you're connecting with the right audience, Creath and Scott suggest targeting a custom audience. What's different, however, is you're able to upload your database and allow only those in your file to view your ad. This means that they will already have a level of interest that will be piqued by your video.

3. Market Listings
The two note that it's an agent's responsibility to share what they do with their audience. Creath states, "What better way to show them what we do than to show them what we do?" To show your listings, Scott recommends either using a multi-image ad or short video ads. If a viewer wants more information, they're then able to click through to another landing page for more information. It's important to keep in mind that people who are interested in real estate are interested in looking at real estate. Because of this, agents should still be using high-quality, interesting images in order to entice viewers. Once they click on the ad, they'll be targeted again by Facebook so they'll see more of your ads. In this way, they're self-identifying as being interested in buying or selling.

4. Market Easy 'Listing Tour' Videos
Similar to advertising with listing photos, another great tactic is to promote a walk-through video. Because video is a favored format, it's likely to attract even more attention than static images. As Scott mentions, the video doesn't need to be highly scripted or detailed. Instead, talk them through the highlights as you normally would. This gives thousands of people the opportunity to see one of your listings without having to be there. Again, by doing so, you're giving people the experience of being able to work with you and build that relationship before they even meet you.

5. Re-Market With Facebook Lead Ads
Creath and Scott state that "80 percent of Facebook traffic happens on a mobile device." Because of this, they recommend using Facebook's lead-generation objective advertising, which keeps users in the Facebook app and pulls their contact information directly from their account. This means you're more likely to get more leads since they're not being redirected to another webpage or asked to enter information. In addition to this, they reinforce the importance of retargeting viewers who have already interacted with one of your ads. These potential clients are more inclined to accept an offer from you than someone else because they're grown to know, like and trust you through your advertising.

To learn the rest of Creath and Scott's Facebook marketing tips, you can join the Secrets of Top Selling Agents Facebook Group here. For more free real estate education, including best practices, visit Secrets of Top Selling Agents.

Patty McNease is vice president of Brand Marketing for Homes.com. For more information, please visit marketing.homes.com.

Click on any icon below to share this article:

RISMedia welcomes your questions and comments. Send your e-mail to: realestatemagazinefeedback@rismedia.com.


Copyright© 2020 RISMedia, The Leader in Real Estate Information Systems and Real Estate News. All Rights Reserved. This material may not be republished without permission.