Who Is Buying? A Look at the Market
By Barbara Pronin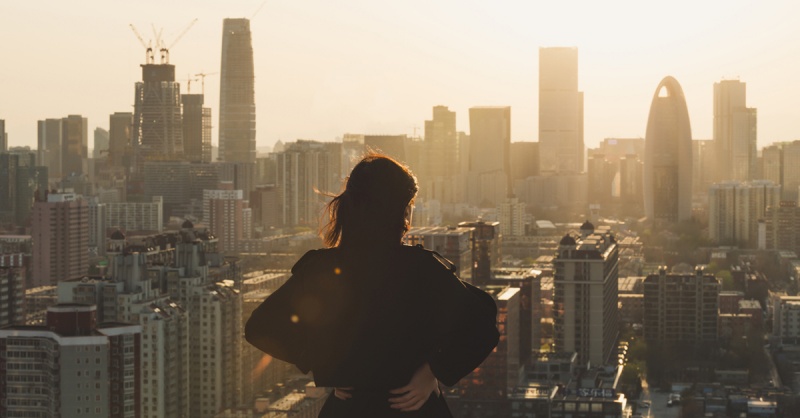 'Spring is busting out all over,' as the old song says, and real estate professionals are gearing up for what they hope will be a good spring market. They do so with good reason, since new findings from a National Association of REALTORS® (NAR) survey show that, with more inventory to choose from and prices relatively stable, more Americans believe that now is a good time to purchase a home.

So who is out there looking for homes?

According to the 2018 Profile of Buyers and Sellers from NAR, single female homebuyers are on the rise, now accounting for nearly a fifth of all home sales. Many of these single women earn six-digit incomes and find it makes more sense financially to buy a home that will gain value rather than rent. A not insignificant number are single retired women, including widows who are downsizing from the family home and have multiple income streams.

While the pool of women buyers outnumbers single male buyers by two to one in today's market, the largest buyer segment is still married couples, who made up 63 percent of homebuyers overall. The typical buyer age was 46 and the average household income rose to $91,600.

Of particular interest may be that homeownership is finally becoming a top priority for millennials, married or not. In fact, according to the latest Bank of America Homebuyer Insights Report, 72 percent of millennials deemed homeownership more important than marriage and children.

While student loan debt continues to delay home ownership for millennials as a group, a recent Ernst & Young research report reveals that the desire for homeownership for millennials between the ages of 28 and 31 increased from 27% to 47% in two years, while ownership of those aged 32-36 increased from 46% to 57%.

Also of interest to real estate professionals is, according to NAR's profile of buyers, 87 percent of them purchased their homes through a real estate agent or broker and 55 percent of them began their search online - a good reason to be certain your website is up to date and engaging, and that response time to consumer queries is q-u-i-c-k.

Barbara Pronin is an award-winning writer based in Orange County, Calif. A former news editor with more than 30 years of experience in journalism and corporate communications, she has specialized in real estate topics for over a decade.



This material is not intended to be relied upon as a statement of the law, and is not to be construed as legal, tax or investment advice. You are encouraged to consult your legal, tax or investment professional for specific advice. The material is meant for general illustration and/or informational purposes only. Although the information has been gathered from sources believed to be reliable, no representation is made as to its accuracy.



Click on any icon below to share this article:

RISMedia welcomes your questions and comments. Send your e-mail to: realestatemagazinefeedback@rismedia.com.


Copyright© 2019 RISMedia, The Leader in Real Estate Information Systems and Real Estate News. All Rights Reserved. This material may not be republished without permission.