Women in Title: A Force in the Industry
By Barbara Pronin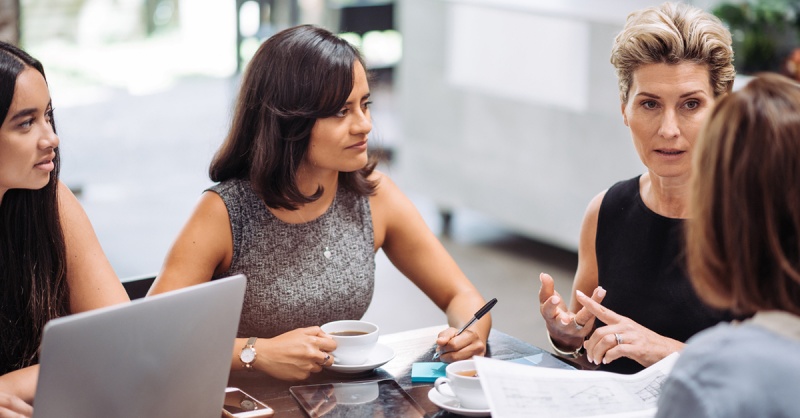 The real estate industry has always had a compelling share of strong, determined women. Today, as more women become leaders in a variety of fields, it's significant to note the role they have played in title insurance since as far back as 1923.

It was then, notes the American Land Title Association (ALTA), that industry leaders first recognized the value brought by women in title by changing the organization's name from the American Title Insurance of Title Men to the American Title Association.

The association's official publication, TitleNews, featured a News of Title Women section edited by an industry pioneer named Jessie L. Chapman She was the first woman to hold an official position in the American Title Association, and whom title industry executives called, "the most well-known woman in the United States in this line of business."

A no-nonsense manager determined to make less enlightened men treat her like the executive she was, Chapman kept a box of cigars on her desk during her 'man to man' business talks. She was unanimously elected to address the association's 13th annual convention on the topic, "The Modern Title Company."

Chapman got her start in the association as a copyist, as a young woman right out of school. She rose quickly within in the industry to become secretary of the Land, Title, Abstract & Trust Company, leading a company of 200 title employees and holding a board position in the Women's Savings and Loan Company.

By 1926, as Nellie Taylor Ross became the nation's first female governor in Wyoming, and root supporters of the Equal Rights Amendment set out to re-write the rules for all American women, Chapman was well established both as an industry trailblazer and as a role model for women entering the field.

Today, many women hold key positions in all facets of the title industry. In a later issue, we will discuss what some of these leaders are up to, and how their laser-focus on innovation is what continues to make us the best title partner for today's busy real estate professionals.

Barbara Pronin is an award-winning writer based in Orange County, Calif. A former news editor with more than 30 years of experience in journalism and corporate communications, she has specialized in real estate topics for over a decade.

Click on any icon below to share this article:

RISMedia welcomes your questions and comments. Send your e-mail to: realestatemagazinefeedback@rismedia.com.


Copyright© 2019 RISMedia, The Leader in Real Estate Information Systems and Real Estate News. All Rights Reserved. This material may not be republished without permission.