Are You Making These Marketing Mistakes?
By Barbara Pronin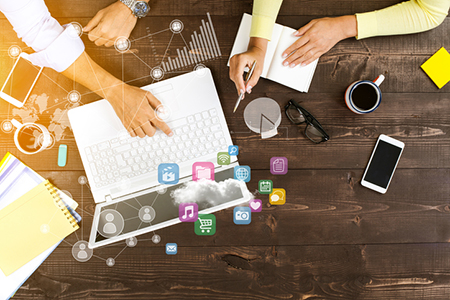 When it comes to selling real estate, the competition is tough, and Realtors need to stand out from the crowd to win a constant flow of new business. We asked top-earners what marketing mistakes might keep newer agents from succeeding.

Here are their takes on seven common slip-ups:
Flying low on social media - It's not enough to have a Facebook page and an Instagram account. Real engagement on social media is what boosts your online presence and visitor count and ultimately attracts leads. That means interacting with your followers, knowing their needs and ideas, putting yourself out there every day with new and timely information.
Not having a target group - Wide-ranging appeal is great, but focusing on a specific group - first-time buyers, luxury shoppers, millennials - can actually increase your following. Putting yourself in your targeted customers' shoes will help you send the most meaningful information for them.
Not focusing on the local market - Potential customers are often searching in a particular area or school district. Include neighborhood or school names, or other identifying terms, in your keywords to draw attention from motivated buyers.
Having an unresponsive website - These days, your website is your business card, and you need it to make an impression. Use a DIY toolkit or a solution like Point2 to help you build a customized website easily accessible across all platforms.
Forgetting about SEO - If your website isn't on the first pages of search engines, people will not reach it. Optimizing it pays off, so if you don't know how to accomplish that, check your search engine for optimization tools for real estate agents.
Not nailing listings descriptions - The words you use to describe a property has the power to attract interest. Know what amenities are most-wanted and make your language count. 'Family kitchen' conjures more than just a big kitchen, and a 'master retreat' is more inviting than a master bedroom.
Overlooking relationship marketing - A happy customer can bring you more leads than an online network. Build customer loyalty by showing appreciation to your clients, staying in touch, sending thoughtful notes, anticipating their needs and wants.
Barbara Pronin is an award-winning writer based in Orange County, Calif. A former news editor with more than 30 years of experience in journalism and corporate communications, she has specialized in real estate topics for over a decade.

Click on any icon below to share this article:
RISMedia welcomes your questions and comments. Send your e-mail to: realestatemagazinefeedback@rismedia.com.
Copyright© 2020 RISMedia, The Leader in Real Estate Information Systems and Real Estate News. All Rights Reserved. This material may not be republished without permission.