6 Must-Have Real Estate Contract Conditions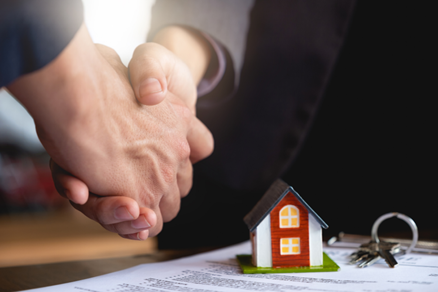 When you formally make an offer on a home you want to buy, you'll fill out a lot of paperwork specifying the terms of your offer. Aside from the obvious things like the address and purchase price of the property on which you're making an offer, here are some items you should be sure to include in your real estate purchase contract.

Finance Terms. If you are like most people and you won't be able to buy the home without obtaining a mortgage, your purchase offer should state that your offer is contingent upon obtaining financing at a specified interest rate. It is beneficial that you research interest rates in advance and try to get pre-approved for a mortgage.

Who Pays Specific Closing Costs. The agreement should specify whether the buyer or seller will pay for each of the common fees associated with the home purchase such as escrow fees, title search fees, title insurance, notary fees, recording fees, transfer tax, and so on. Your real estate agent can advise you as to whether it is the buyer or seller who customarily pays each of these fees in your area.

Home Inspection. Unless you are buying a tear-down, you should include a home inspection contingency in your offer. This clause allows you to walk away from the deal if a home inspection reveals significant and/or expensive-to-repair flaws in the structure's condition. For example, if the home inspection reveals that the home needs a new roof at a cost of $15,000, the home inspection contingency would give you the option to walk away from the deal.

Fixtures and Appliances. If you want the refrigerator, dishwasher, stove, oven, washing machine or any other fixtures and appliances, do not rely on a verbal agreement with the seller and do not assume anything. Specify in the contract any fixtures and appliances that are to be included in the purchase.

Closing Date. How much time do you need to complete the purchase transaction? Common time frames are 30 days, 45 days, and 60 days. Issues that can affect this time frame might include the seller's need to find a new home, the remaining term on your lease if you are currently renting, the amount of time you have to relocate if you are moving from a job, and so on.

Sale of Existing Home. If you are an existing homeowner and you will need the funds from the sale of that home to buy the home you are making an offer on, you should make your purchase offer contingent upon the sale of your current home. You should also provide a reasonable time frame for the sale of your home.

There are many other things that go into a thorough real estate contract, but for the most part you shouldn't have to worry about them. Real estate agents will commonly use standardized, fill-in-the -blank forms that cover all the bases, including the ones described in this article.

In California, for example, a common form is the California Residential Purchase Agreement and joint Escrow Instructions document produced by the California Association of REALTORS®. If you want to familiarize yourself with the details of the purchase agreement form you are likely to use before you write your offer, ask your real estate agent for a sample agreement, or search online for the standard form.

Adapted from an article on Investopedia.com.



This material is not intended to be relied upon as a statement of the law, and is not to be construed as legal, tax or investment advice. You are encouraged to consult your legal, tax or investment professional for specific advice. The material is meant for general illustration and/or informational purposes only. Although the information has been gathered from sources believed to be reliable, no representation is made as to its accuracy.



Click on any icon below to share this article:

RISMedia welcomes your questions and comments. Send your e-mail to: realestatemagazinefeedback@rismedia.com.


Copyright© 2020 RISMedia, The Leader in Real Estate Information Systems and Real Estate News. All Rights Reserved. This material may not be republished without permission.