ALTA Weighs in on PACE Consumer Safeguards
By Barbara Pronin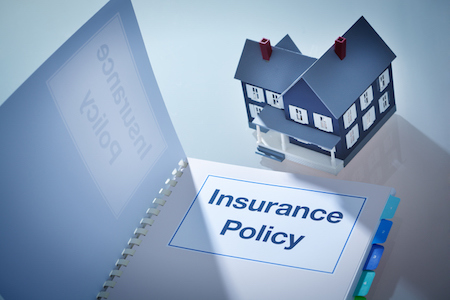 In an ongoing mission to keep you up to date on issues related to the buying and selling of real estate, and to help you protect your buyers and sellers, we bring to your attention a statement by the American Land Title Association (ALTA) regarding Property Assessed Clean Energy (PACE) financing.

PACE financing allows property owners in certain areas to fund energy efficiency and renewable energy projects with little or no up-front costs by financing up to 100 percent of the cost and paying it back over time as a voluntary property tax assessment through their existing property tax bill.

Eligible projects range from low-flow toilets and attic insulation to heating, air conditioning replacements, and solar thermal systems.

In 2010, Fannie Mae and Freddie Mac stated they would no longer purchase mortgage loans secured by properties with outstanding PACE loans. This effectively stopped a number of PACE residential programs with the exception of a few pilot programs.

More than 150,000 homeowners in California, Florida, and Missouri, for example, made $4 billion in energy efficient home improvements in 2017 alone, and nine other states are currently implementing or pursuing the implementation of Residential PACE programs.

But ALTA, the national trade association of the land title insurance industry, has stated practical concerns about home buyers who may be saddled with previously undisclosed PACE financing expenses.

This spring, in response to the Consumer Financial Protection Bureau's Advance Notice of Proposed Rulemaking on PACE financing, ALTA issued the following statement:

"When buying a home, Americans need to know if they are going to be responsible for someone else's debts," said Cynthia Durham Blair, president of ALTA. "Unfortunately, many homeowners are surprised when they get their tax bill because these super liens are not recorded in local property records and sellers don't disclose them. ALTA looks forward to providing comments to CFPB. PACE programs need effective safeguards that will promote energy efficient property upgrades while also protecting consumers."

Barbara Pronin is an award-winning writer based in Orange County, Calif. A former news editor with more than 30 years of experience in journalism and corporate communications, she has specialized in real estate topics for over a decade.

Click on any icon below to share this article:

RISMedia welcomes your questions and comments. Send your e-mail to: realestatemagazinefeedback@rismedia.com.


Copyright© 2020 RISMedia, The Leader in Real Estate Information Systems and Real Estate News. All Rights Reserved. This material may not be republished without permission.