4 Tips for Millennial Homebuyers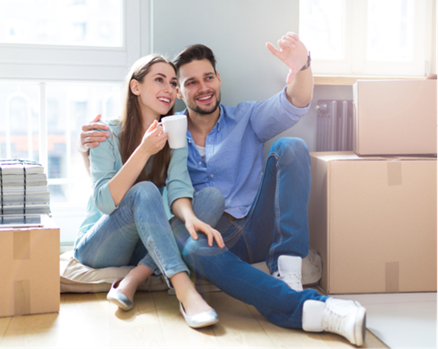 When it comes to homebuying, millennials rule the game. Millennials accounted for 37% of all buyers in 2018, making them the most active generation of buyers for the sixth consecutive year, according to the National Association of REALTORS® (NAR) 2019 Home Buyer and Seller Generational Trends Study. Many millennials are first-time homebuyers, learning to navigate the world of loans, mortgages and interest rates. They also bring to the real estate table considerations that generations before them have not faced in such depth, like student debt. Here are 4 homebuying tips for millennials.

Tip #1. Pay off student loans and other debt. The biggest challenge facing millennial homebuyers is student loans. Over 44.2 million Americans are paying off a national student loan debt of $1.48 trillion—and, in 2016 alone, the average student loan debt was $37,172 per graduate! As if student loans weren't enough, consumer debt has postponed the home-buying dream of many millennials. In fact, NAR reports that, second to student loans, the two expenses that delayed saving for a down payment were credit card debt (32%) and car loans (32%). Since buying a house is the most expensive purchase you'll make, it's best to be debt-free before you buy one.

Tip #2. Save for the down payment. Most of us don't pay cash for our first home. In fact, 98% of millennials buy with a mortgage. That's why it's important to have a strong down payment—not only to lower your interest rate, but also to help you pay off your mortgage even faster. If you have 20% tucked away, you'd bypass private mortgage insurance (PMI), which is additional insurance that lenders require you to have to protect themselves if you stop making mortgage payments. If you're struggling to save for the down payment, you're not alone. One fourth of millennial homebuyers couldn't do it alone, accepting a money gift from a friend or relative. And because of high rents and student loans, some millennials need more than seven years to save for a down payment, according to one study by Builders Online. That's why, if you're still saving, you must be patient and stay the course. Keep saving! Start with a clear plan. Know how much you can afford. Stay motivated with a goal tracker.

Tip #3. Gain experience with the buying process. One of the best things you can do as a first-time homebuyer is to familiarize yourself with the buying process. That's why it's important for millennials to work with experts who know what they're doing. Find an experienced real estate agent who knows the market well enough to find a great deal on the home that's right for you.

Tip #4. Find an affordable house in a seller's market. Another challenge facing millennials is the rising value of homes. For many millennials who have just managed to pay off student loans and land a stable job—rising market prices could be their most frustrating hurdle. However, the housing market is beginning to slow down. NAR has predicted a 1 to 3% growth in housing prices in 2019, which is far less compared to the 5 to 7% annual growth over the last five years.

Adapted from an article on daveramsey.com. Dave Ramsey is an author and the founder of Ramsey Solutions; an organization committed to helping people regain control of their money, build wealth, grow their leadership skills, and enhance their lives through personal development.



This material is meant for general illustration and/or informational purposes only. Although the information has been gathered from sources believed to be reliable, no representation is made as to its accuracy. This material is not intended to be construed as legal, tax or investment advice. You are encouraged to consult your legal, tax or investment professional for specific advice.




Click on any icon below to share this article:

RISMedia welcomes your questions and comments. Send your e-mail to: realestatemagazinefeedback@rismedia.com.


Copyright© 2019 RISMedia, The Leader in Real Estate Information Systems and Real Estate News. All Rights Reserved. This material may not be republished without permission.