Mining for Referrals: Tips From the Field
By Barbara Pronin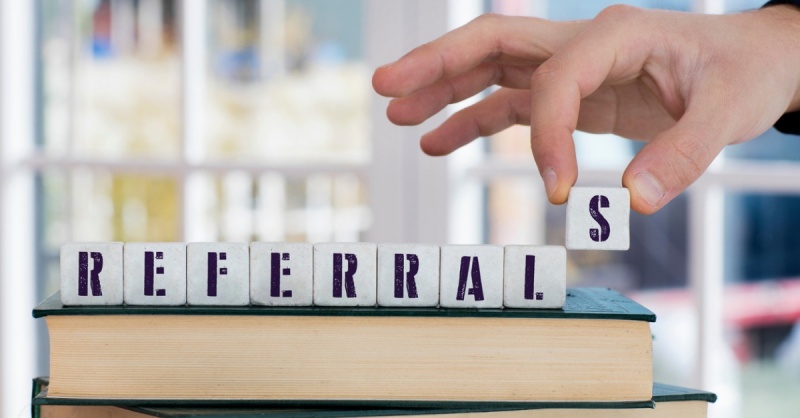 Buying lists or cold-calling emails may result in the occasional lead. But many have found that the best and most qualified leads come from nurturing and mining the database of your sphere of influence.

"Every morning, before I start my work day, I reach out to three new contacts," said Debbie Forte, a career agent with Century 21 North East Realty in Hampstead, N.H. "I search my database, check in with old clients - do whatever it takes to help me make those three new connects each day."

It's a practice she's followed since her early days in the business, said Forte, who typically sells between 40 and 60 homes a year.

Forte also goes almost nowhere without wearing her Century 21 name badge.

"It's a great conversation starter," she said. "You'd be surprised how people in an elevator or in the produce aisle will say, 'Oh, you sell real estate,' and the exchange takes off from there."

Also, she said, the badge makes it easy for people she interacts with on a regular basis to think of her when they decide to buy or sell. "I shop at the same supermarket most of the time," she said. "I recently sold a home to the manager there, whom I've been chatting with for more than four years."

For Stacy Barry, a 14-year veteran with Century 21 Scheetz Realty in Indianapolis, referrals are the natural result of cultivating an ever-growing client base in fun and significant ways.

"I have a great team, and we have a lot of fun 'farming' our database in the newest sense of the word," Barry said. "We send monthly mailers and leave 'pop-by- gifts' like cute notepads or potted flowers on doorsteps - sometimes with a chance inside to win a Starbucks gift card, but always something we think they will appreciate having."

Barry, the busy mother of two, hosts 'wine nights' for her busy 'Mom friends.' She and her team host a family holiday party every December and a St. Paddy's Day bus tour aimed at checking out new homes and décor. In every case, clients are encouraged to bring a friend.

As a result, Barry noted, a month rarely goes by without at least three new referrals from pampered past clients and their friends.

But it's more than simply social. The team follows through after every closing with 30-and 60-day and quarterly phone calls to the family, and flowers on the anniversary of their move-in.

"Nothing is more important," Barry said, "than making past clients feel valued."

For Forte, that's the operating phrase.

"If you stay in touch, it's a fact," she said. "A client once is a client forever."

Barbara Pronin is an award-winning writer based in Orange County, Calif. A former news editor with more than 30 years of experience in journalism and corporate communications, she has specialized in real estate topics for over a decade.

Click on any icon below to share this article:

RISMedia welcomes your questions and comments. Send your e-mail to: realestatemagazinefeedback@rismedia.com.


Copyright© 2020 RISMedia, The Leader in Real Estate Information Systems and Real Estate News. All Rights Reserved. This material may not be republished without permission.