A Closing Day Guide for Your Seller
By Barbara Pronin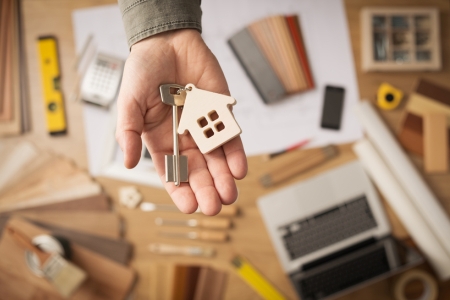 Closing day is an exciting time for the seller, the buyer, and the real estate agents whose hard work and persistence helped bring the deal together.

In many states, the seller is not required to be present at closing and may sign the paperwork ahead of time. But anxieties may be high in any case, and as the seller's agent, you want to be certain your clients are as prepared as possible.

Here's a guideline you may want to pass on to your sellers as they get close to the finish line:
Prepare for the final walkthrough - Whether or not you have already moved out, clean the house so that it looks spotless when the buyers do their final walk-through. Be certain that all negotiated repairs have been completed. Having the carpets cleaned is not required, but it's a worthwhile gesture, especially if 'traffic lanes' or other dirty areas are very visible after the removal of your furnishings.
Leave owner's manuals and warranties - Make the buyer's life easier by providing the owner's manuals and warranties for home appliances. If recent repairs have been made, leave the vendor's receipts as well.
Provide a vendor list - If you are happy with the contractors and/or home and garden maintenance providers you have used, the new owners will likely appreciate having their contact information.
To leave or not leave - Check the house and garage to be sure you are leaving behind nothing the new owners will not want - except perhaps any leftover paint you used which they may want to have on hand for touch-ups.
Transfer utilities - Be sure that all utilities are transferred to the new owner as of closing day. (I can assist you in coordinating this with the buyers or their agent.)
Bring with you to the closing, if you are required to be there, or turn over to your agent beforehand, your house, gate, and mailbox keys as well as garage door remotes. Once the title has officially transferred, cancel your homeowner's insurance.

Barbara Pronin is an award-winning writer based in Orange County, Calif. A former news editor with more than 30 years of experience in journalism and corporate communications, she has specialized in real estate topics for over a decade.

Click on any icon below to share this article:

RISMedia welcomes your questions and comments. Send your e-mail to: realestatemagazinefeedback@rismedia.com.


Copyright© 2020 RISMedia, The Leader in Real Estate Information Systems and Real Estate News. All Rights Reserved. This material may not be republished without permission.