Great Ways for You to Enjoy the Rest of This Summer
By Patty McNease, VP of Brand Marketing for Homes.com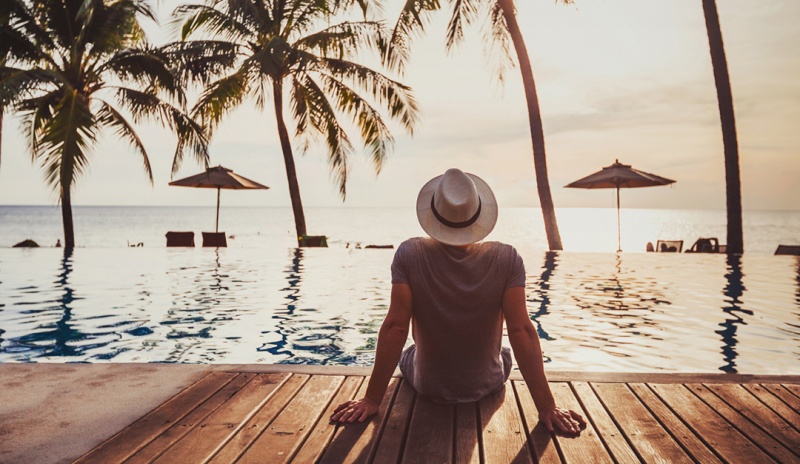 Summer is halfway done, and if you haven't already planned a trip, you may want to get started before it slips away from you. You may worry about how long you can be gone or how much time you can allocate to actually enjoying your vacation. Your career as a REALTOR® is probably your main priority, but you should not have to worry about how being away may affect your business.

There are many ways for your business to continue to succeed while you are on vacation. Hopefully, after reading the tips in this blog, you will feel better about taking some time away from the office and heading onward to enjoy your vacation.

Make Your Clients Aware of Your Vacation
In order for your business to run smoothly while you are away on your vacation, you should let your clients know a few details of your vacation. It is a courtesy to your clients to let them know when you are leaving for your vacation, how long you will be gone and when you are going to return. Additionally, make sure to leave another point of contact that your clients can contact in the event of an emergency.

Doing this will not only show your clients that you care about them and that you value them, but also allows you the opportunity to not worry about your business while you are away. It will also provide you with the peace of mind knowing that your clients will be taken care of while you are on vacation.

Put the Phone and Computer Away
This might be the hardest part of your vacation because you are dedicated to your business, but you have to put your devices away to enjoy your vacation. However, before your power down your devices and disconnect, there are a couple of things that you should do.

For your email, set an out-of-office response. Provide details about who your clients can contact if needed, how long you will be out and when you will return. If your clients are sending you emails and you are not responding to them, this might not sit well with your clients, so make sure that you set this response.

For your phone, make sure that if you are not taking calls that you are setting a voicemail message advising incoming calls that you are on vacation and will be returning to the office on a certain date and will be available to assist them then. Just like your email, you can provide the phone number of someone back at the office who is able to assist them if needed.

When you set these automatic responses and voicemail messages, you are able to relax and enjoy your vacation because you are keeping your clients in the loop of where you are and letting them know you will be able to assist them when you return.

You Are Now Ready to Enjoy Your Vacation
The tips in this blog are sure to help you enjoy your vacation this year. By planning in advance, updating your clients with your travel plans and putting down the technology, you are sure to enjoy your vacation and find some time to rest and relax. You work hard, so you definitely deserve it.

If you are concerned about managing any incoming leads while you are away on vacation, don't worry, Homes.com is here to help. With Homes.com Lead Concierge, we will contact and screen any leads for you so that you don't have to worry about your leads while you are away.

Patty McNease is vice president of Brand Marketing for Homes.com. For more information, please visit marketing.homes.com.

Click on any icon below to share this article:

RISMedia welcomes your questions and comments. Send your e-mail to: realestatemagazinefeedback@rismedia.com.


Copyright© 2020 RISMedia, The Leader in Real Estate Information Systems and Real Estate News. All Rights Reserved. This material may not be republished without permission.