How to Stage Your Home to Sell
By Barbara Pronin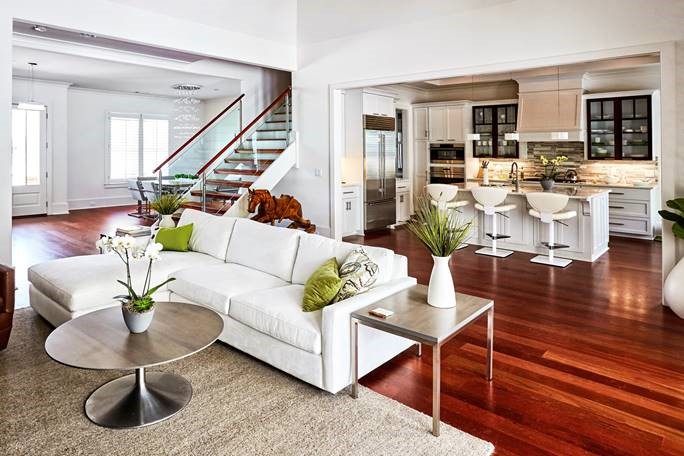 As prospective buyers view your home, a question they will undoubtedly be asking themselves is, "Can I see myself living here?"

As the seller, your job is to make their answer a definitive yes! Use visual cues and consider the following points, as a well, to guarantee your staged home is attracting potential buyers in all the right ways.

Depersonalize the space - Make it easier for prospective buyers to visualize the rooms as their own by stowing away personal items, like family photos, religious items, kids' drawings on the fridge, and cosmetics on the bathroom counter.

Rearrange and de-clutter - Rearrange furniture to present the greatest amount of open space without exposing areas of dark or discolored flooring. Remind sellers to stay on top of day-to-day clutter, like piles of newspapers, dishes in the sink, or laundry on top of the washer or dryer.

Win with striking walls – Choose sophisticated neutral colors. Now is not the time to experiment with that "fun" looking lime green. But that doesn't mean you need to go all white, either. Rich mid-tone neutrals like mocha and greige create a sophisticated backdrop that makes everything look more pulled together.

Get rid of pet odors – If you have pets, get all rugs and carpets steam cleaned and be extra vigilant about vacuuming and washing surfaces. Also be sure to keep any pet toys and doggie bones hidden when tours are scheduled.

Let in the light - Keep blinds, shutters, drapes, and curtains open to let in as much light as possible - and turn on the all the lights in the house before showing.

Dress up the bed and bath - Since linens are often a focal point, invest in a collection of high-end duvets, pillows, and throws and some lovely towels to help transform an average bedroom and bath into bright, attractive spaces.

Add natural harmony - Fresh flowers bring charm and grace to almost every room. Dress up the home with a few flowers from time to time, and make sure to remove any that are fading.

Add light with pillows - You can't do much about dark or unstylish furniture, but you can lighten up the look of a room with light, bright pillows and throws.

Create vignettes - Arranging a couple of casual place settings in the kitchen nook or setting the dining room table with attractive dishes and linens can create a visually appealing scene prospective buyers can relate to.

Don't forget about curb appeal - Be sure the mailbox and front door are dust-free, and the welcome mat is, indeed, welcoming. Adding a potted plant or two to the front entrance can help disguise less attractive features.

Barbara Pronin is an award-winning writer based in Orange County, Calif. A former news editor with more than 30 years of experience in journalism and corporate communications, she has specialized in real estate topics for over a decade.



This material is meant for general illustration and/or informational purposes only. Although the information has been gathered from sources believed to be reliable, no representation is made as to its accuracy. This material is not intended to be construed as legal, tax or investment advice. You are encouraged to consult your legal, tax or investment professional for specific advice.



Click on any icon below to share this article:

RISMedia welcomes your questions and comments. Send your e-mail to: realestatemagazinefeedback@rismedia.com.


Copyright© 2019 RISMedia, The Leader in Real Estate Information Systems and Real Estate News. All Rights Reserved. This material may not be republished without permission.