Your 2020 Business Plan: Get Rolling!
By Barbara Pronin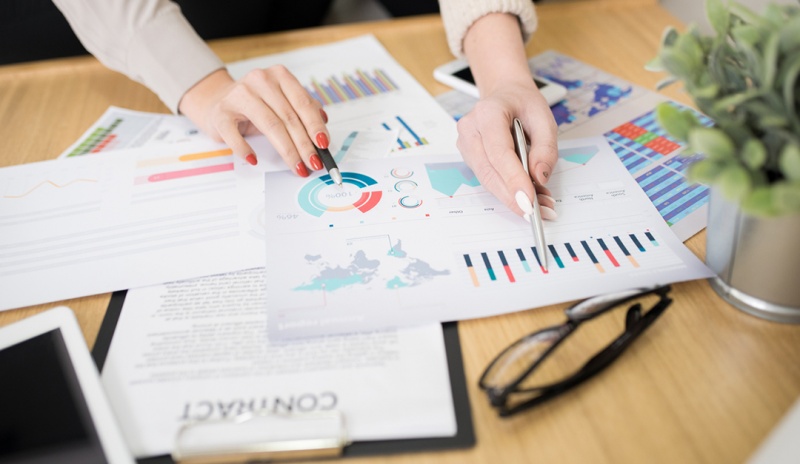 Attention real estate professionals: If you haven't already created your 2020 business plan, resolve to do so now - this week, this weekend, by the end of next week without fail. Why? Because the most effective agents know that assessing truthfully where you are now and strategizing where you want to go in your career are the first steps toward meaningful growth.

You can do it on a single sheet of paper. You can download free planning guides online. You can sit down right now and build a framework for success by taking these three easy steps:
Do a SWOT analysis - Label four columns for this old SWOT acronym: Strengths, Weaknesses, Opportunities, and Threats. You know very well what to list in each column. Nobody knows better than you what your strengths and weaknesses are - or where the opportunities are that you've been slow to pursue, or what your competitors are doing that you need to do even better. But getting it all on paper and referring to it daily, as regularly as you look at your calendar, should set you on some pretty specific paths.

Set precise goals - How much money do you want to earn each month? How many homes do you want to sell each quarter? What will it take for you to fulfill those aspirations? Refer back to your own SWOT analysis to understand quite clearly what steps you need to take to make those precise goals achievable.

Create an action plan - Now list five action steps you commit to taking in order to meet your stated goals; I will make more calls to my SOI? Improve my social media skills? Get more involved in my community? If you've been honest, the answers are right there in the SWOT analysis you prepared, especially in the column labeled Weaknesses. You know what you need to do. Remind yourself every day to do it.
Too many agents are easily distracted by the next shiny penny," noted Drayton Saunders, president of Michael Saunders and Co. in Sarasota. Fla. "If you're going to grow, you need to stay focused; to keep your eye on the prize."

Or as baseball Hall of Famer Yogi Berra, the old Yankees superstar known for his quirky observations, once said, "If you don't know where you're going, you might wind up someplace else."

Barbara Pronin is an award-winning writer based in Orange County, Calif. A former news editor with more than 30 years of experience in journalism and corporate communications, she has specialized in real estate topics for over a decade.

Click on any icon below to share this article:

RISMedia welcomes your questions and comments. Send your e-mail to: realestatemagazinefeedback@rismedia.com.


Copyright© 2020 RISMedia, The Leader in Real Estate Information Systems and Real Estate News. All Rights Reserved. This material may not be republished without permission.