'Tis the Season for Giving Back
By Barbara Pronin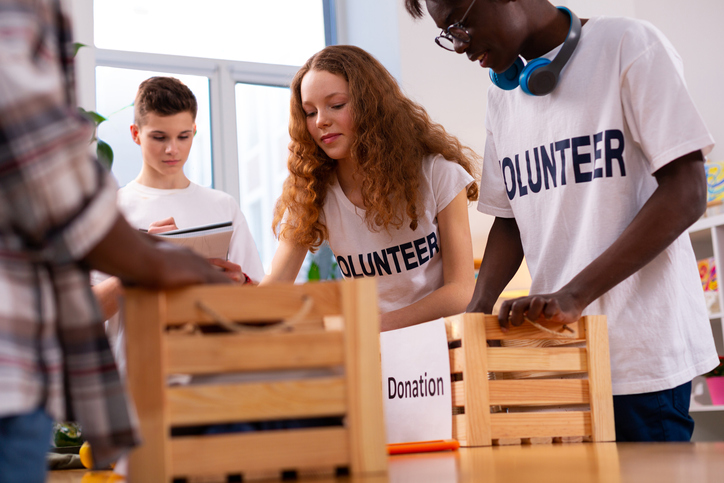 It's December, traditionally a time for giving. For legions of real estate brokers and agents, it's a time for giving back to the communities they serve in creative and wide-ranging ways.

Scores of real estate agents hold cocoa, cookie, or cocktail parties to say thanks to their loyal customers. Hundreds of agents have signed up to contribute to their customers' favorite charities at closing through the Agent with Heart program.

Real estate offices by the hundreds collect Toys for Tots in December, or holiday food for local food pantries, frequently matching community donations and personally participating in their wrapping or distribution. It would be difficult to determine how many agents don Santa suits and pillows in the weeks before the holidays, pulling toys and gifts from bulging packs to make the season bright for kids in need.

Some give out grants to health organizations, throwing gala holiday parties to raise funds, or organize quilting bees or sewing circles to create blankets, lap robes, slippers and caps to help others stay warm.

There are cynics who say that giving back, for some, is a marketing ploy in holiday clothing. But according to the Community Aid and Real Estate Report released this month by the National Association of Realtors (NAR), 66 percent of real estate professionals volunteer in one capacity or another every month of the year, helping to make communities across the country better places to live and work.

It makes sense that all this caring and giving reaches a peak at this time of year. Chances are, as you read this, you are up to your elbows in holiday giving plans. So, season's greetings - and thanks for all you do!

Barbara Pronin is an award-winning writer based in Orange County, Calif. A former news editor with more than 30 years of experience in journalism and corporate communications, she has specialized in real estate topics for over a decade.

Click on any icon below to share this article:

RISMedia welcomes your questions and comments. Send your e-mail to: realestatemagazinefeedback@rismedia.com.


Copyright© 2020 RISMedia, The Leader in Real Estate Information Systems and Real Estate News. All Rights Reserved. This material may not be republished without permission.