Don't Let a Tax Lien Sink That Sale
By Barbara Pronin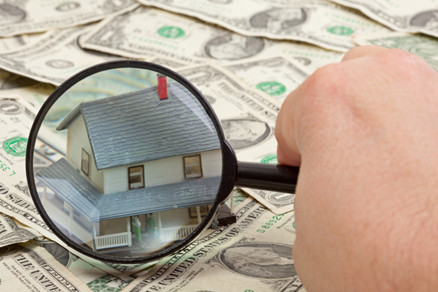 You've listened to your buyers, done your homework, and found them the perfect home. But before you can decide how to spend your commission, you learn there's a tax lien on the property, and your buyers become a little skittish about whether to proceed with the sale. If there's one lien, they fear, here may be others. Would they, as the new owners, be responsible for paying those?

Experience tells you that, in most cases, assuming the owner has enough equity in the property, the tax lien can be paid off with the proceeds of the sale at closing. You know full well that, as your title partner, our first job is to search public records to discover the existence of any such liens and determine whether they can be cleared at closing. That's one reason why title insurance is key anyone purchasing a home.

That's reassuring for your skeptical buyers. But they may have other questions. If the owners didn't pay their tax bill, what else may they have neglected? What if they've failed to make needed repairs? What if other liens are discovered after closing?

Yes, you assure your anxious buyers, an undiscovered lien may crop up later - an unpaid child support bill, perhaps, or even something as uncommon as a claim on the property by an unknown or missing relative. But the title insurance they purchase will continue to protect them even against an undiscovered lien. Any liens on the property that were missed before closing become the responsibility of the title insurance company.

Additionally, you note, the homeowner may have failed to pay off a lien for reasons other than financial distress. If the property appears to be clean and well-maintained, that is a reassuring sign. A scheduled home inspection will quickly determine whether major repairs are needed. If so, they may stipulate that repairs be accomplished or renegotiate to cover the cost.

In short, while discovery of a tax lien can make your buyers nervous, it most likely should not torpedo a sale. Your calm demeanor, the commitment of your title agent, and the reassurance that comes with title insurance can help keep the sale on track and put your buyers into that just-right home.

Barbara Pronin is an award-winning writer based in Orange County, Calif. A former news editor with more than 30 years of experience in journalism and corporate communications, she has specialized in real estate topics for over a decade.

Click on any icon below to share this article:

RISMedia welcomes your questions and comments. Send your e-mail to: realestatemagazinefeedback@rismedia.com.


Copyright© 2020 RISMedia, The Leader in Real Estate Information Systems and Real Estate News. All Rights Reserved. This material may not be republished without permission.