8 Best Productivity Apps for 2020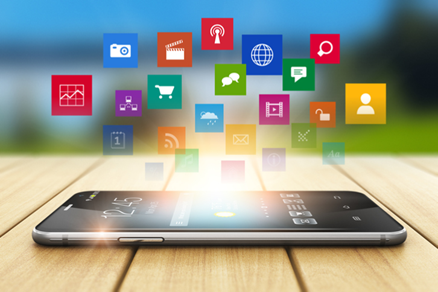 Smartphones have become an indispensable part of our life, and due to their effectiveness, they have come a long way in helping us remain productive all day long.

These mobile applications will not only make your daily chores manageable but will also offer you easy ways to increase productivity management.

Todoist
This task management app comes with an intuitive UI offering different features that will keep track of daily progress. It's also one of the top apps for fitness tracking.

At the top corner of the app, you will see the Todoist Karma number where all the numbers sum up and indicate your progress. Apart from this, you can also manage other things via adding tools to the app.

Habitica
Habits are the core reason for building a productive lifestyle. Habitica gamifies your tasks, making completing your chores a little more fun and rewarding. In the game, you choose an avatar, and with every level up you will get reward points.

This task manager is available on both iOS and Android along with a fully featured web application. On iOS, you can also try the Momentum mode instead of the game, where you need to check a box for your every habit whenever you use the app.

CamScanner
CamScanner helps the user to create PDFs on the go. The app can scan, store, sync and collaborate on various content across smartphones, tablets, and computers.The mobile scanner also helps to optimize the file quality, extract text from images, and even helps the user in smart editing.

7 Minute Workout
Without a healthy body, there is no point in working hard because you will not be able to enjoy success. This workout app has a pack of 12 exercises that can be done in 7 minutes; all you need is your body weight, a chair, and a wall.

One thing that helps this app to stand out is the feature that increases the difficulty level of the programs once the user gets comfortable with the sessions.

Headspace
Headspace is a unique app that teaches users the art of meditation to connect their mind, body, and soul, so you can improve focus, resulting in better productivity. Initially the app teaches meditation for ten days, and afterward, you can choose the programs from a plethora of sessions depending upon the requirement. All you need is 10 minutes in a quiet place where you can sit and concentrate.

OmniFocus
OmniFocus has been ranked as the best to-do list app for iPhone and is one of the top iPad productivity apps. The productivity planner app creates projects and tasks, helps organize them using tags, and makes suggestions to the user for prioritizing tasks.

Expensify
This app helps track receipts and manage expenses on the go. Just snap a picture of the receipt and Expensify will help the user categorize and code each receipt and submit business expenses for approval and reimbursement.

Sprout
This app is consistently on the list of top-rated finance apps. It helps in consolidating business accounts, credit and debit cards, and keeps track of budgets based on classification, monthly goals, annual goals, or by project. It includes summary views using graphs, and line, pie, or bar charts.

Adapted from an article on Mobile App Daily. For the complete list of reviewed productivity apps, visit https://www.mobileappdaily.com/best-productivity-apps.



This material is meant for general illustration and/or informational purposes only. Although the information has been gathered from sources believed to be reliable, no representation is made as to its accuracy. This material is not intended to be construed as legal, tax or investment advice. You are encouraged to consult your legal, tax or investment professional for specific advice.




Click on any icon below to share this article:

RISMedia welcomes your questions and comments. Send your e-mail to: realestatemagazinefeedback@rismedia.com.


Copyright© 2020 RISMedia, The Leader in Real Estate Information Systems and Real Estate News. All Rights Reserved. This material may not be republished without permission.