4 Things to Know About Affirmative Coverage
By Barbara Pronin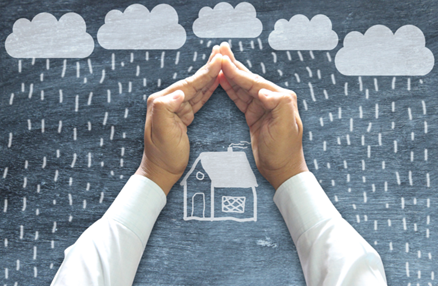 As a real estate professional, you do everything you can to exceed customer expectations. As your title partner, our aim is to assist you in that goal by diligently researching and assessing any title flaws in a transaction and providing the means to help resolve them to the satisfaction of all parties so that closings can go forward smoothly.

One tool used in that regard is known as affirmative coverage. Typically issued by a title company at the request of the lender, it protects the insured and provides the flexibility to help close real estate transactions even in the face of unidentified title defects.

Here are four things you should know about affirmative coverage, sometimes also called, 'insuring over' or 'insuring around':
Granting affirmative coverage is a decision made by the underwriter to accept the risk of loss in the event of specific or unidentified defects. These might include a pre-existing lien, an encroachment, indefinite easement rights or incorrect legal description in a previous transaction. In granting affirmative coverage, customized language is added to the policy to insure against loss from that defect.
Underwriters may grant affirmative coverage in cases where the risk is low, but removal of the defect cannot be accomplished before closing. Say, for example, there is a prior unreleased mortgage lien, and clear evidence that it has been satisfied. But the time needed to process and/or record it would extend past the scheduled closing date. Affirmative coverage allows for removal of the defect, enabling the closing to proceed on time.
Affirmative coverage is often granted when the underwriter determines that the risk of loss is small. A specific mechanic's lien, for example, when adequate bonds or indemnity agreements are available to satisfy the lien.
The choice to issue affirmative coverage is made on a case by case basis. It depends on the type of insurance being issued; whether the title defect is identified on the owner's policy or the loan policy for title insurance. Underwriters are more likely to grant affirmative coverage requests in loan policies because of the difference in coverage provided under the policy types.
Barbara Pronin is an award-winning writer based in Orange County, Calif. A former news editor with more than 30 years of experience in journalism and corporate communications, she has specialized in real estate topics for over a decade.

Click on any icon below to share this article:
RISMedia welcomes your questions and comments. Send your e-mail to: realestatemagazinefeedback@rismedia.com.
Copyright© 2020 RISMedia, The Leader in Real Estate Information Systems and Real Estate News. All Rights Reserved. This material may not be republished without permission.