Five Smart Ways to Avoid a Delay in Closing
By Barbara Pronin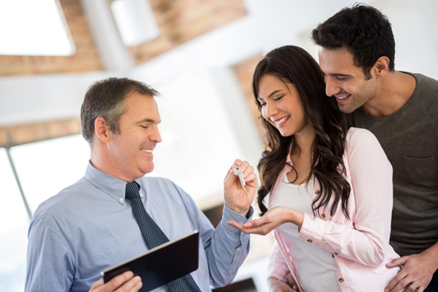 Closing day is a red-letter day for buyers, sellers and their agents – the long-awaited time when final papers are signed, monies are disbursed, and everyone goes home happy.

In a perfect world, there would be no hitch in having funds wired from the bank. A cancelled deposit check would never go missing, and the moving van scheduled for Thursday morning would never need to be postponed.

But we don't live in a perfect world, and seasoned agents know how vital it is to work with clients, lenders and closing agents in order to avoid delays.

"I never assume a closing will go smoothly until I've talked with my buyers, dotted a few i's and crossed a few t's," said Kathy Murphy, a top-producer with CENTURY 21 Town & Country Realty in Royal Oak, Michigan.

With that in mind, here are five ways to avoid delays in closing:
Preview the paperwork – If the buyers are obtaining financing, they receive their Loan Estimate within three days of sending in their loan application, and receive their Closing Disclosure three days before closing. Be certain they read them carefully, double checking the loan and down payment amounts, interest rates, etc., as well as all of their personal information. A minor discrepancy or a simple misspelling could cause a delay unless it is promptly addressed.

Read the preliminary title report – Request a copy and review it to be certain there are no "clouds" on title. Many issues, such as an unpaid contractor's bill, can and should be easily cleared. Your buyers should understand that the title insurance purchased will protect them against any issues that may crop up later, but that the policy is effective only from closing day forward.

Sidestep last-minute mortgage issues – Check in with the buyer's lender frequently to be certain no needed documents are missing and they are on track for the scheduled closing.

Resolve final walk-through problems – A final walk-through with your buyers a few days before closing may reveal items that need to be resolved, such as a broken plate glass window or the light fixtures the sellers agreed to leave are missing. Work with the seller's agent to determine the best and quickest way to resolve the problem, which could include the seller paying cash for repairs, or negotiating a credit for the buyer at closing.

Head off cash flow hitches – Be sure the buyers are aware of the escrow company's policy regarding final closing funds. In most cases, funds must be wired to the escrow company the day before closing. Your buyers should be certain they have arranged the wiring instructions so that funds reach the closing agent in time. Take extra care to avoid the possibility of cyber-fraud by giving the buyer the phone number to the escrow company and reminding them to verify the wire instructions prior to authorizing their bank to send money on their behalf.
Barbara Pronin is an award-winning writer based in Orange County, Calif. A former news editor with more than 30 years of experience in journalism and corporate communications, she has specialized in real estate topics for over a decade.



This material is not intended to be relied upon as a statement of the law, and is not to be construed as legal, tax or investment advice. You are encouraged to consult your legal, tax or investment professional for specific advice. The material is meant for general illustration and/or informational purposes only. Although the information has been gathered from sources believed to be reliable, no representation is made as to its accuracy.

Click on any icon below to share this article:
RISMedia welcomes your questions and comments. Send your e-mail to: realestatemagazinefeedback@rismedia.com.
Copyright© 2020 RISMedia, The Leader in Real Estate Information Systems and Real Estate News. All Rights Reserved. This material may not be republished without permission.