Four Things to Know About Closing With Power of Attorney
By Barbara Pronin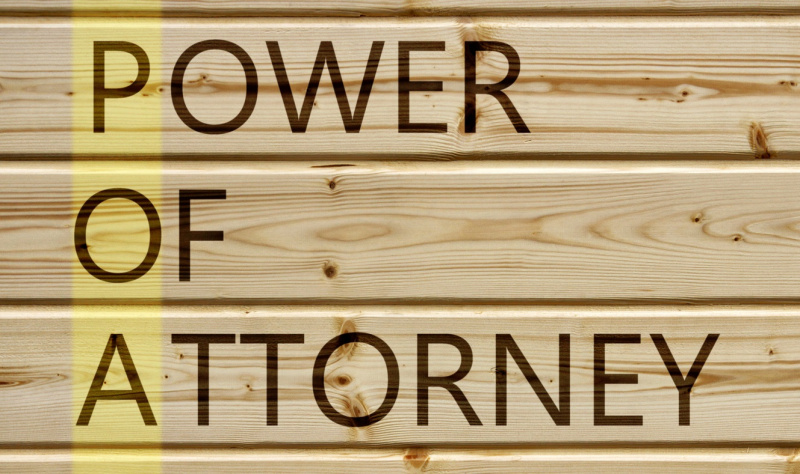 A Power of Attorney (POA) is a document in which a principal party appoints another person to act on his or her behalf, typically in regard to legal affairs. It can be a useful tool in residential real estate transactions when the principal will be unavailable to attend the closing and/or personally sign the needed documents.

Here are four things every real estate professional should know in order to facilitate closing using a POA:
The original must be recorded. In almost all cases, the original POA must be recorded in the county where the property is located. To be recorded, the POA must contain the original, notarized signature of the principal. A copy of an unrecorded POA may be insufficient to consummate a real estate transaction, but since the original must be recorded, enough time should be allowed for its preparation and for the non-attending party to have the POA signed, notarized and returned by overnight delivery to those handling the closing.
Time considerations may be necessary. All parties, including lenders, should be aware that having the POA signed, notarized and returned might require some scheduling flexibility, especially if the principal is abroad, where notarization may take more time than anticipated. Notary functions overseas can be performed at U.S. embassies and by military personal assigned overseas, but if one of those options is not available, it may take time to find a local notary and/or a translation of the documents.
Be sure you have the right type of POA. Even if time allows for the execution and proper delivery of a POA for closing, make sure you have the right type of POA, as some limit the power of the stand-in designee. A POA that states, for example, that the stand-in may not incur any new debt clearly will not work if the designee is signing loan documents.
Be sure a POA is the document needed. If a corporation, company, LLC or trustee of a trust is the entity in need of a substituted signer, a POA may not be the appropriate document. When the principal is a company or corporation, a resolution by the board or shareholders would be the way to appoint a signatory. When the principal is the trustee of a trust - whether that trustee is simply unavailable or has passed away - an Appointment of Successor Trustee would be the appropriate document. (POAs expire upon death.)
Barbara Pronin is an award-winning writer based in Orange County, Calif. A former news editor with more than 30 years of experience in journalism and corporate communications, she has specialized in real estate topics for over a decade.



This material is not intended to be relied upon as a statement of the law, and is not to be construed as legal, tax or investment advice. You are encouraged to consult your legal, tax or investment professional for specific advice. The material is meant for general illustration and/or informational purposes only. Although the information has been gathered from sources believed to be reliable, no representation is made as to its accuracy.

Click on any icon below to share this article:
RISMedia welcomes your questions and comments. Send your e-mail to: realestatemagazinefeedback@rismedia.com.
Copyright© 2020 RISMedia, The Leader in Real Estate Information Systems and Real Estate News. All Rights Reserved. This material may not be republished without permission.