Breaking Into the Luxury Market: Tips From the Field
By Barbara Pronin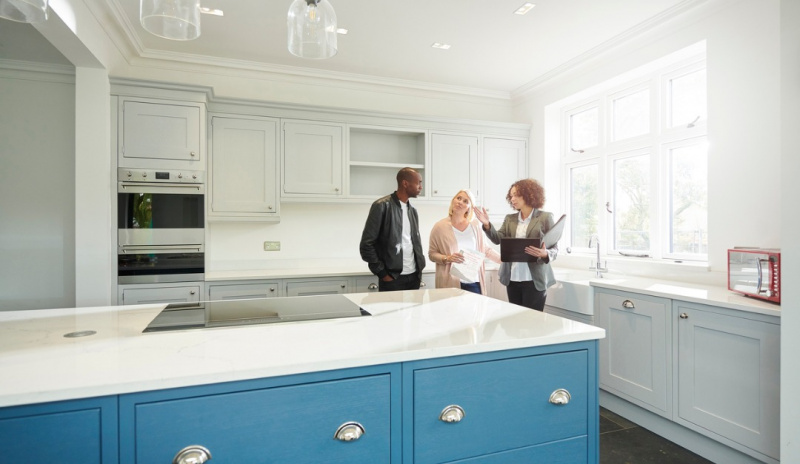 It hardly takes rocket science to know that the agent's commission on a $300,000 home is a whole lot less than the commission on a $3 million home - or that some agents must close three or four transactions to earn as much as an agent who closes on a single high-end property.

But unless your sphere of influence includes a few affluent potential customers, how can you make a strategic move into the luxury market?

"By associating with agents who are in the high-end market, for one thing," said career agent Sheila Marsh, Coldwell Banker Residential Brokerage in Newport Beach, Calif."

Marsh was working an open house for one such agent when she struck up a conversation with a visiting couple who didn't put in an offer, but who remembered Marsh several months later when they were ready to sell their property.

"They owned a $4 million home in Newport Beach that became my first big sale," said Marsh. "They also asked me to sell a $2 million condo they owned, and those transactions helped launch my career."

"Put yourself in the right milieu," said Debbie Sonenshine, head of the Sonenshine team, Coldwell Banker Residential Brokerage in Atlanta, Georgia and a devoted community volunteer. "People do business with people they like and trust. When you put time and effort into supporting the causes you believe in, you tend to meet like-minded, often affluent people who share your values and become your friends and then your clients."

You don't get involved in the community because you're looking for business, Sonenshine noted. But the natural bonus to getting involved is that business does result.

"Volunteer because it's the right thing to do," agreed top producing agent Jeri Green, Sotheby's International Realty. Tenafly, N. J. Green, whose volunteer efforts include helping to create the area's first school lunch program, sells properties ranging from $200,000 to over $20 million.

"It's about building relationships, and understanding that every client you serve, no matter their price range, deserves the very best."

If you golf or play tennis, suggested Sonenshine and Green, join a private club or a country club. It's a lot of fun and it's another good way to meet and build relationships with affluent people.

If you love the arts, said Marsh, put your efforts into support groups for local art galleries, theaters or symphony. "By indulging your passion, you will build relationships with people who are philanthropic - and associating with people who have money makes them a valuable part of your natural sphere of influence."

"Yes, it can be expensive," Green said. "But think of it as an investment in your future."

Barbara Pronin is an award-winning writer based in Orange County, Calif. A former news editor with more than 30 years of experience in journalism and corporate communications, she has specialized in real estate topics for over a decade.

Click on any icon below to share this article:

RISMedia welcomes your questions and comments. Send your e-mail to: realestatemagazinefeedback@rismedia.com.


Copyright© 2020 RISMedia, The Leader in Real Estate Information Systems and Real Estate News. All Rights Reserved. This material may not be republished without permission.